Feast of Our Lady of Guadalupe, December 12, 2013
– We celebrated the Eucharistic Liturgy and Rite of Solemn Monastic Profession and Consecration of Sister Guadalupe with the Most Reverend Bishop James S. Wall, as Main Celebrant, assisted by Deacon Nathaniel Block.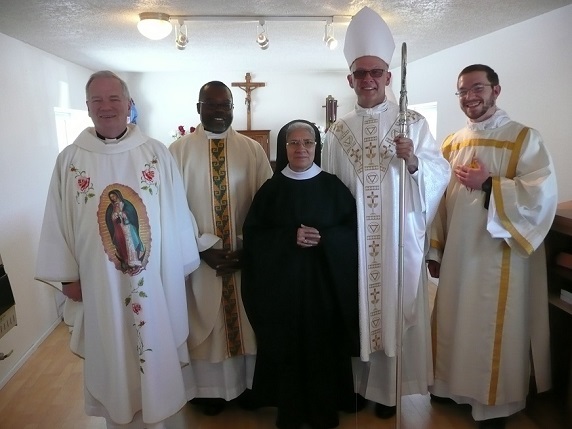 Reverend Robert E. Mathieu and Reverend Benjamin Onwumela joined as concelebrants.Please pray for Sister Guadalupe. Sister Guadalupe reads the Chart of Profession and then it is signed by Sister Guadalupe and then by Mother Benedicta as delegate of Abbess Mary Gertrud (Jamberoo Abbey), and also by Bishop James.