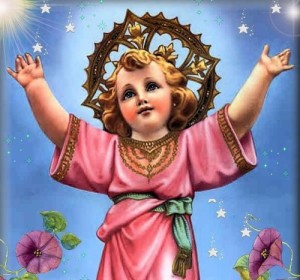 CALL US FOR ANY OF THE ITEMS EXCEPT FOR OUR CD.   PLACE YOUR ORDER BY CALLING US AT 505-419-2938, BETWEEN THE HOURS OF 9-11:30 AM, OR CLICK ON "contact us."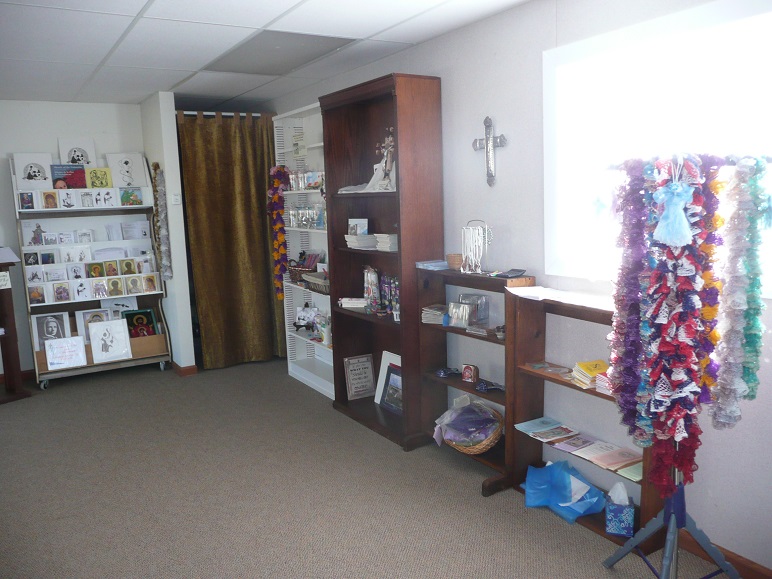 ROSARY CRAFT:  The sisters are in the Rosary making again.  Contact us to place an order or call 505-419-3300.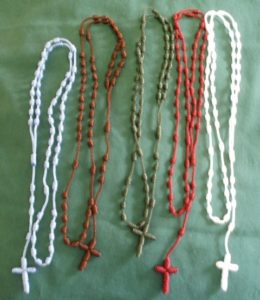 Cord Rosaries 19 Inches, come in various colors including BLACK, PURPLE, BLUE, BAIZE, OR PREFERRED COLOR.  ONLY $7 + FREE SHIPPING.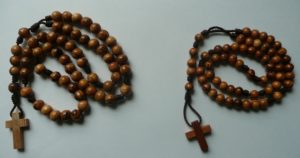 6 or 8 mm beads and Cross are made with olive wood from Jerusalem, scented with oil, ONLY $10 + FREE Shipping.  We would be glad to take your order.  You can contact us via the web or call 505-419-3300.
This CD of chants and hymns by the Benedictine nuns of the Monastery of Our Lady in the Desert includes ancient and modern selections.  Their "Journey of Trust" began with a gift of 40 acres of land in Gobernador, NM, through the intercession of St. Joseph.   Now the St. Joseph Center is a facility for retreats and conferences, a place where all can come to join us for a time of silence, prayer, renewal, and spiritual refreshment.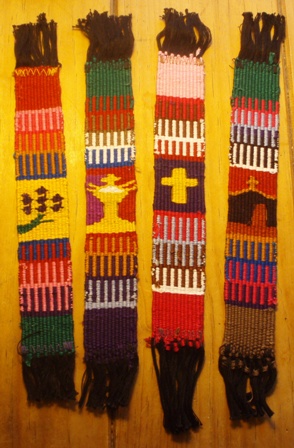 HANDWOVEN BOOKMARKS $3.50 with FREE shipping
By purchasing the bookmarks shown above, you are supporting the mission of Santiago Atitlan, Guatemala, where Blessed Stanley Rother was martyred July 28, 1981.  Made with cotton threads and hand woven.  Size is generally from 8 1/4 x 1 inch.  Comes with a plastic cover.  CHOICES OF THOSE ABOVE INCLUDE:  Grapes, Chalice, Cross, Church.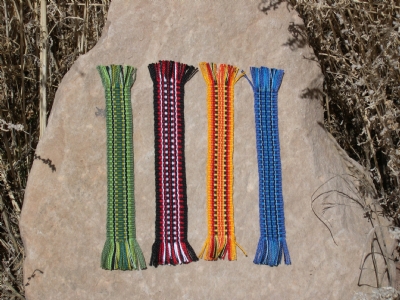 HANDWOVEN BOOKMARKS $3.50 with FREE shipping
The bookmarks shown above are CHOSEN by color and handmade by a nun from our monastery.