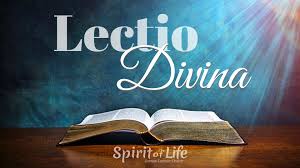 MONASTIC PRACTICES – LECTIO DIVINA – There are six movements: LECTIO DIVINA (HOLY READING), MEDITATIO (REFLECTING ON THE TEXT), ORATIO (PRAYER), CONTEMPLATIO (CONTEMPLATION), EVANGELIZATIO (LIVED RESPONSE) and RUMINATIO (CARRYING THE WORD).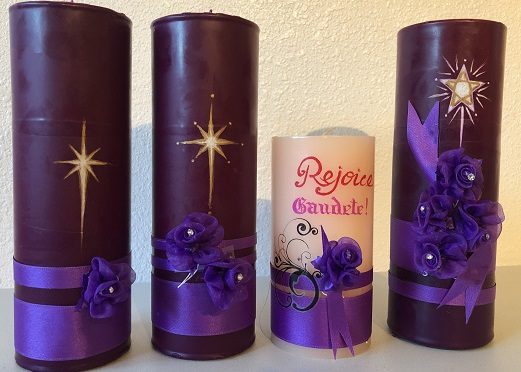 Meditation 1st Sunday of Advent Year C
"Interior repentance is a radical reorientation of our whole life, a return, a conversion to God with all our hearts, an end of sin, a turning away from evil, with repugnance toward the evil actions we have committed.  At the same time, it entails the desire and resolution to change one's life, with hope in God's mercy and trust in the help of His grace.  This conversion of heart is accompanied by a salutary pain and sadness which the Fathers called animi cruciatus (affliction of spirit) and (compunction cordis (repentance of heart). CCC, 1431
1st Reading:  Jeremiah: 33: 14-16 – I will raise up for David a just shoot.
Responsory Psalm: 25:4-5,8-9, 10, 14 – To you, O Lord, I lift up my soul.
2nd Reading: 1 Thessalonians 3:12 – 4:2 – May the Lord strengthen your hearts at the coming of our Lord Jesus
Gospel: Luke 21:25-28, 34-36 – Your redemption is at hand.
Today is the day for new beginnings. This first Sunday begins a new cycle of Liturgical celebrations. Our Gospel, once again reminds us that this is not our permanent home. We are given this life to come to know God and to learn how to live a good life, so that we may grow in His image and likeness, so as to be born into His eternal life in heaven at the end of our sojourn on earth.
Advent is a time of becoming aware of God's fulfilling of His promise, as Jeremiah reminds us, "I will raise up for David a just shoot. The Lord our justice."  Advent is a time also to review my life and meditate on God's unfailing goodness, to keep looking forward to the timeless 'Eternal City of God.'
The attitude of expectation is what our readings encourage. My journey here on earth is limited, I am called to hope in the expectation of the goodness and mercy of God.  If I keep my eyes "fixed on Jesus," I will gradually come to a notable presence of peace in my life.
I also must keep in mind the subtle influence of Satan to sin, especially the 3 most destructive sins that are obstacles that hinder my growing in Christ's way, that is pride of life, lust of the eyes and lust of the flesh.  Lust of the flesh, not only refers to sexual sins, but also that love and addiction to comfort, that lulls me into always 'needing' what is most pleasurable, and least uncomfortable, which then leads me down a path of unfaithfulness to God and failing virtues.
Lust of the eyes is a deep-seated greed, I need to have everything I lay eyes on and consider valueless any thing I can't obtain.  The eyes of the soul are dulled and reason dispenses with God as unnecessary.  I can be seduced by this temptation; the human intelligence regards itself as the center of the universe. Remember the serpent in the Garden of Eden "you shall be like Gods."  I can be filled with love of self and turn my back on God.
Jose Escriva tells us, "Our existence can surrender itself unconditionally into the hands of the 3rd enemy, Pride of life.  This is not merely a matter of ephemeral fantasies, the fanciful products of vanity or self-love: it is an all- embracing presumption. Let us not fool ourselves, this is the worst of all evils, the root of every conceivable deviation."
I must not let myself be caught up in this horrible trap.  I want to begin to prepare myself anew this Advent, taking a moral inventory, recognizing those habits that stear me away from God and goodness, seeking God's grace to fight against temptations that bring harm instead of healing and peace. "Humanity's whole existence is a constant preparing to see God, who is drawing ever closer. We have an appointment."
Let us go to Psalm 24, "Lord make me know your ways, Lord teach me your paths.  Make me walk in your truth, and teach me: for you are God my savior."  Let us go to the "Sacrament of Mercy", Confession and begin anew, for with this deeper examination of our souls, we can receive this sacrament with better depositions.  Remember the parable of the Centurion's servant. The centurion is a very generous and compassionate man with great humility. He sends others to intercede for his very ill servant's healing, saying, "Lord, I am not worthy …"  The Church invites us to repeat his words at every Mass when we are about to receive the Eucharist.
As Pope Paul VI said, "We want to tell Jesus that we accept his unmerited and unique visit, repeated all over the world, which is made even to us, to each one of us.  We want to tell him also that we feel amazed and unworthy at such a response to our asking.  But we feel happy too – happy at what he has granted to us and to the world.  And we want also very much to tell him that such a marvel does not leave us indifferent and unmoved; it does not leave us with a tenuous and wavering faith, but arouses in our hearts such a warmth of enthusiasm that it will never cease to burn in the hearts od those who truly believe. "May God grant you all the graces you need, so as to make this the greatest Advent of your life!  SM