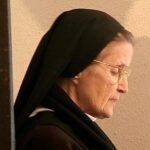 What is lectio divina?  According to the Catechism of the Catholic Church, CCC 2708, "Meditation engages thought, imagination, emotion, and desire. This mobilization of faculties is necessary in order to deepen our convictions of faith, prompt the conversion of our heart, and strengthen our will to follow Christ. Christian prayer tries above all to meditate on the mysteries of Christ, as in lectio divina or the rosary. This form of prayerful reflection is of great value, but Christian prayer should go further: to the knowledge of the love of the Lord Jesus, to union with him."  The five steps of lectio divina include: 
Reading. Read a passage slowly and carefully within the bible. 
Meditation. Thinking deeply or dwelling upon a spiritual reality within a text. 
Prayer. Having a loving conversation with God.
Contemplation. Resting in Gods presence.
Action. Go and do likewise.
Meditation for the  23rd Sunday Ordinary Time, Year A:  – The fruits of charity are joy, peace, and mercy; charity demands beneficence and fraternal correction; it is benevolence; it fosters reciprocity and remains disinterested and generous; it is friendship and communion: "Love is itself the fulfillment of our works. there is the goal; that is why we run: we run toward it and once we reach it, in it we shall find rest."324 (CCC,1829)
1st Reading: Ezekiel 33: 7 – 9, "If you do not speak out to dissuade the wicked from his way, I will hold you responsible for his death."
Responsorial Psalm: 95: 1-2, 6 – 9, "If today you hear his voice, harden not your hearts."
2nd Reading: Roman 13: 8 – 10: "Love is the fulfillment of the law."
Gospel: Matthew 18: 15 – 20, "If your brother or sister listens to you, you have won them over…Lord you are just, and the judgements you make are right.  Show mercy when you judge me, your servant."
I notice that our Responsorial Psalm is using plural pronouns, inviting us to join with others in our petitions.  My prayers can not be just about me + myself & I.  I am being called to include my family, friends, co-workers, neighbors, community, and all that I meet in my prayers.
I do not want to be like Cain, focused only on myself!  Jesus' commandments to love God with all my heart, my mind and my strength and to love my neighbor as myself for the love of God are so simple, and yet I can get so mixed up about them because of my own weaknesses. It is often, that Pride gets in my way of dealing with a problem gently and kindly.
You shall love your neighbor as yourself.  Wow, what a mouthful that is!  Do I truly love myself?  How often have I heard someone say: "Oh I hate myself when I do that" and yet I keep on doing it again and again?  Mindlessness is a severe contagious habit.  It seems that today I am so busy and overburdened, that I don't recognize the negativity that is creeping into and growing in my heart.
Love is a primary virtue I must cultivate.  It brings me to encounter all the other virtues in a positive and life-giving way. The more I can grow in true concern and acceptance of another the more they can also grow in love for themselves.  How often have I heard: "That's his or her problem? Let them figure it out". Yes! Cain you are your brother's keeper.  I remember from my childhood a common saying: "The family that prays together, stays together".  This also applies to my neighbors, friends, communities.  Prayer groups can bring miracles into the lives of others.
Pope John Paul II was always strong on 'Family Prayer.'  Morning prayer in thanksgiving for a new day and all the blessings it will bring is, a boost from the Holy Spirit. Blessings before meals helps children to grow in prayers of thanksgiving. Matthew 18: 20, "Where two or three are gathered in my name, I am there in the midst of them".  May God bless you abundantly to help you bring healing and wholeness to all who come to you in their needs. SM
.