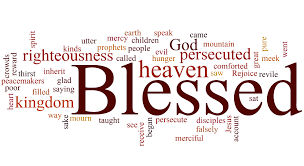 January 29, 2023 – FOURTH SUNDAY IN ORDINARY TIME: 
First reading: Zephaniah 2:3; 3:12-13.
Responsorial Psalm: Ps 145(146):7-10.
Second reading: 1 Corinthians 1:26-31.
Gospel: Matthew 5:1-12.
Today's Gospel stresses the idea of blessings, blessedness, blessed.  When I think of a blessing, I remember the different types of blessings I have seen over the years:  Putting a little cross on the forehead of a baby; complicated handshakes; a parent putting his/her hand over the top of the head; blessing the food we eat; blessing of a priest for the various sacraments.  We can think of many ways that "makarios," a Greek word for happiness that we wish on others. Here at the monastery on Sundays the Prioress formally blesses the Server(s) and the Reader.  We also ask for a blessing when we go on a journey.  Matthew stresses, "Rejoice and be glad, for your reward will be great in heaven." Let us hold in our hearts, that Jesus wants to establish His kingdom of heaven right here on earth where we can find true peace and have the freedom to follow Him.  One of our sisters told me that she used to tell her young students that Beatitudes was all about "Be Attitude."  May Our Lord bless you and all your families, SK
Pope Frances Prayer Intention for January 2023 – For educators –We pray that all educators may be credible witnesses, teaching fraternity rather than competition and helping the youngest and most vulnerable above all.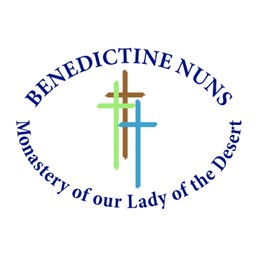 MISSION STATEMENT –The Monastery of Our Lady of the Desert is a monastic community of women in the Benedictine tradition.  We profess vows of stability, conversion of life and obedience. Our primary mission, is to seek God through a life of prayer, silence and solitude.  Our way of life frees us to give glory and praise to God, intercede through prayer for the needs of the world and hospitality.