TRINITY SUNDAY:  Gospel Reading – John 16:12-15 – In Jesus' teaching there are many matters and messages to be understood by the community as it gradually faces new events and circumstances; it is in daily life and in the light of the resurrection that it will understand the meaning of His death-exaltation."  –  The Holy Spirit will communicate to the disciples what they have heard from Him!  Glory be to the Father and to the Son and to the Holy Spirit, as it was in the beginning now and for ever more.  God bless you, SK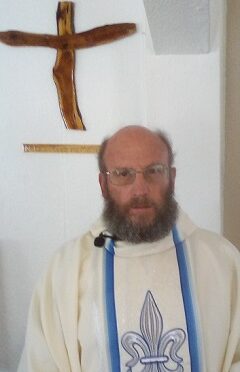 Please welcome Fr. Anthony Phelps our Chaplain.  We are pleased that he will accompany us to provide religious, services, spiritual guidance, and counseling to our sisters.   –  Father Anthony makes soaps, which are produced with all natural vegetable oils and essential oils for fragrance.  NO HARSH CHEMICALS!  The fragrance options, information about the production process and purchasing information is available http://www.justplainolsoap.com
"Wash me thoroughly from my iniquity and cleanse me from my sin! Purge me with hyssop, and I shall be clean; wash me, and I shall be whiter than snow." (Psalm 51:2,7)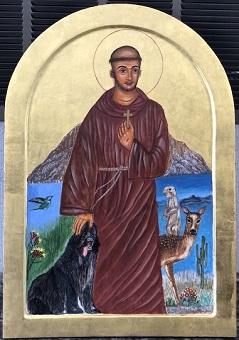 Pope Frances Prayer Intention for May 2022:   Faith-Filled Young People – 
We pray for all young people, called to live life to the fullest; may they see in Mary's life the way to listen, the depth of discernment, the courage that faith generates, and the dedication to service.
MISSION STATEMENT –The Monastery of Our Lady of the Desert is a monastic community of women in the Benedictine tradition.  We profess vows of stability, conversion of life and obedience. Our primary mission, is to seek God through a life of prayer, silence and solitude.  Our way of life frees us to give glory and praise to God, intercede through prayer for the needs of the world and hospitality.