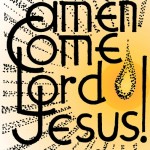 1st Sunday of Advent, Liturgical Year B, Cycle II – Readings include: IS 63:16B-17, 19B; 64:2-7; PS 80:2-3, 15-16, 18-19; 1 COR 1:3-9; MK 13:33-37
"Jesus said to his disciples: 'Be watchful! Be alert!'" So, what are we waiting for? I think of the police who are always watching to make sure no one speeds or if there is an accident, etc. What about those working in hospitals, watching their patients for any medical catastrophe. For us in the monastery we must watch the time and be alert so as not to miss the seven times of the Divine Office! Jesus is telling his disciples about His second coming by using the analogy of a gatekeeper never knowing when the lord of the house is coming. Let us be more alert in our awareness of death and decay! From Psalm 24:1-3, "To you, my God I lift my soul, I trust in you; let me never come to shame. Do not let my enemies laugh at me. No one who waits for you is ever put to shame."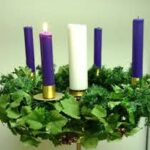 December 2023 Prayer Intention:  Persons with disabilities – We pray that people living with disabilities may be at the center of attention in society, and that institutions may offer inclusive programs which value their active participation.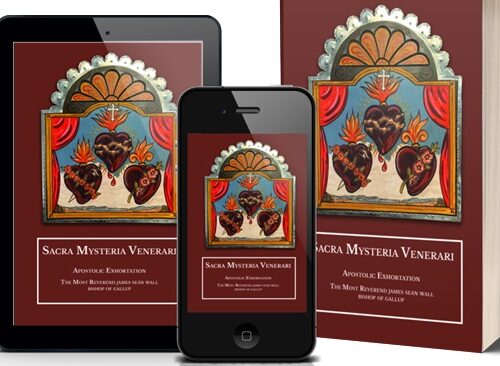 Sacra Mysteria Venerari (Click for more information)
An apostolic exhortation on the Eucharist by Bishop James S. Wall, Bishop of the Gallup Diocese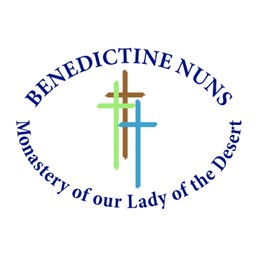 MISSION STATEMENT –The Monastery of Our Lady of the Desert is a monastic community of women in the Benedictine tradition.  We profess vows of stability, conversion of life and obedience. Our primary mission, is to seek God through a life of prayer, silence and solitude.  Our way of life frees us to give glory and praise to God, intercede through prayer for the needs of the world and hospitality.