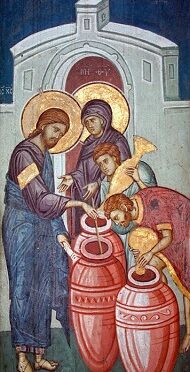 January 16, 2022 – SECOND SUNDAY IN ORDINARY TIME: Readings include Is 62:1-5/1 Cor 12:4-11/Jn 2:1-11 – Yes, Jesus performs His first public miracle at His Mother Mary's request and the Church sees it as the confirmation of the goodness of marriage.  – The Wedding feast was a joyful celebration.  In the Gospel, one reads that, "…the wine ran short."  Mary speaks to Jesus, but He responds, "…My hour has not yet come…"  Jesus turns to the servants and tells them, "Fill the jars with water."  The water of 6 stone jars holding 20-30 gallons of water are turned into wine.  "Jesus did this as the beginning of His signs of Cana in Galilee and so revealed His glory, and His disciples began to believe in Him."  What rejoicing and gladness Jesus promoted to remind us of joy, laughter, good wine, feasting!  We ask God to bless your New Year with Peace and good health.  SK.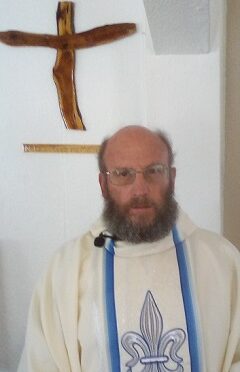 Please welcome Fr. Anthony Phelps as our Chaplain.  We are pleased that he will accompany us to provide religious, services, spiritual guidance, and counseling to our sisters.   –  Father Anthony makes soaps, which are produced with all natural vegetable oils and essential oils for fragrance.  NO HARSH CHEMICALS! The fragrance options, information about the production process and purchasing information is available http://www.justplainolsoap.com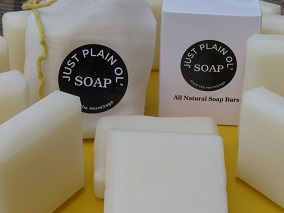 "Wash me thoroughly from my iniquity, and cleanse me from my sin! Purge me with hyssop, and I shall be clean; wash me, and I shall be whiter than snow." (Psalm 51:2,7)                       
Pope Frances Prayer Intention for JANUARY 2022:  For true human fraternity – We pray for all those suffering from religious discrimination and persecution; may their own rights and dignity be recognized, which originate from being brothers and sisters in the human family.
MISSION STATEMENT –The Monastery of Our Lady of the Desert is a monastic community of women in the Benedictine tradition.  We profess vows of stability, conversion of life and obedience. Our primary mission, is to seek God through a life of prayer, silence and solitude.  Our way of life frees us to give glory and praise to God, intercede through prayer for the needs of the world and hospitality.