August 9, 2020 – NINETEENTH SUNDAY IN ORDINARY TIME.  Readings:  1Kgs 19: 9a, 11-13a; Ps 85: 9,10, 11-12, 13-14; Rom 9: 1-5; Mt 14: 22-33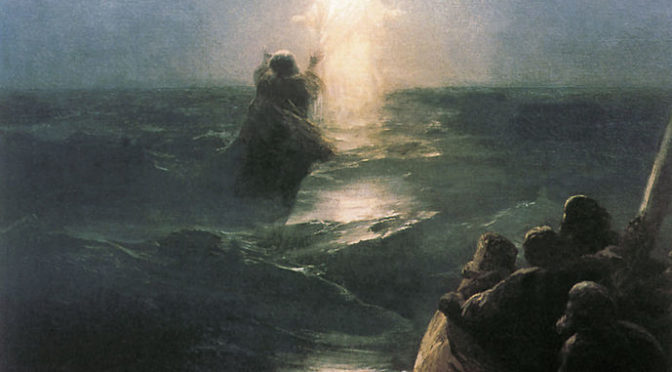 "O you of little faith, why did you doubt?"  These words of Jesus are not only for Peter but for us.  How many times, like Peter we want to go to Christ, but "…when (Peter) saw how strong the wind was he became frightened…," are fearful and lose courage?  We attempt with all our hearts to set out to do something and find ourselves losing that balance of keeping to our vision and/or our goal.  Let us continue with faith and trust and ask God to enlighten our hearts with the conviction of hope.  God bless you and your families.  SK
Father Benedict from the Monastery of Christ in the Desert is our current Chaplain.  He is now giving us classes on Church history.  We are grateful to have him with us especially for the celebration of Mass!  We give thanks.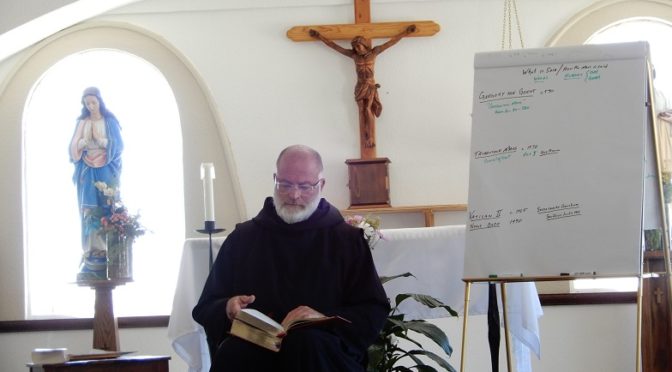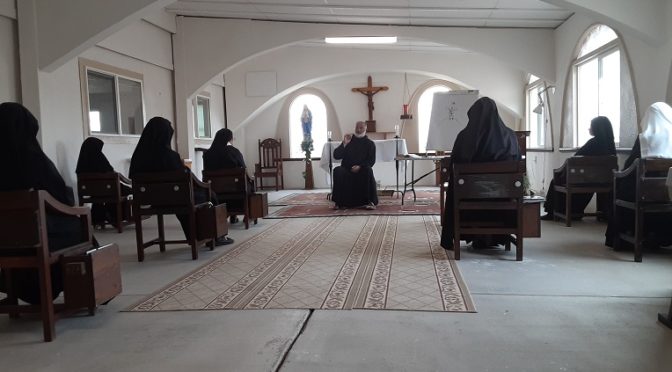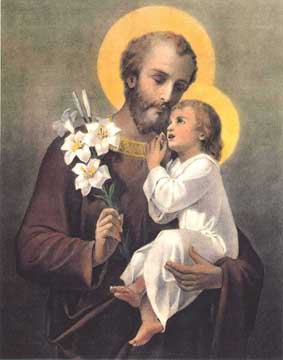 Oh, St. Joseph, whose protection is so great, so strong, so prompt before the throne of God. We place in you all our interests and desires.  Heal those who are sick with the Covid-19 virus. Oh, St. Joseph, do assist us by your powerful intercession, and obtain for us from your divine Son all spiritual blessings, and good health through Jesus Christ, Our Lord and Savior.  Having engaged here below your heavenly power, we may offer our thanksgiving and homage to the most loving of Fathers. 
Pope's August 2020 prayer intention:  The Maritime World
We pray for all those who work and live from the sea, among them sailors, fishermen and their families.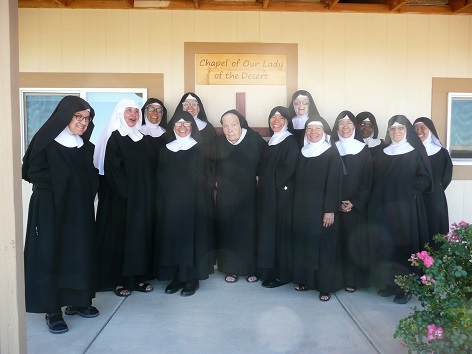 MISSION STATEMENT – The Monastery of Our Lady of the Desert is a monastic community of women in the Benedictine tradition.  We profess vows of stability, conversion of life and obedience.  Our primary mission,  is to seek God through a life of prayer, silence and solitude.  Our way of life frees us to give glory and praise to God, intercede through prayer for the needs of the world and hospitality.