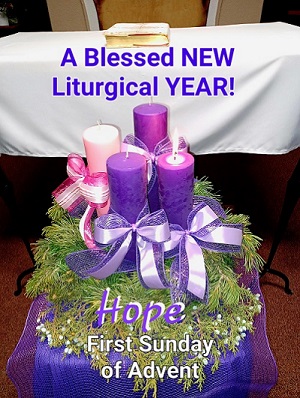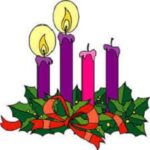 DECEMBER 4, 2022 – SECOND SUNDAY OF ADVENT:  Mass Readings are from Is 11: 1-10; Ps 72: 1-2, 7-8, 12-13, 17; Rom 15: 4-9; Mt 3: 1-12
"A voice of one crying in the wilderness by a Commentary on Isaiah by Eusebius of Caesarea
The voice of one crying in the wilderness: Prepare the way of the Lord, make straight the paths of our God. The prophecy makes clear that it is to be fulfilled, not in Jerusalem but in the wilderness: it is there that the glory of the Lord is to appear, and God's salvation is to be made known to all mankind."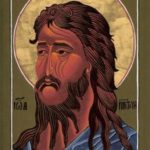 It was in the wilderness that God's saving presence was proclaimed by John the Baptist, and there that God's salvation was seen. The words of this prophecy were fulfilled when Christ and his glory were made manifest to all: after his baptism the heavens opened, and the Holy Spirit in the form of a dove rested on him, and the Father's voice was heard, bearing witness to the Son: This is my beloved Son, listen to him."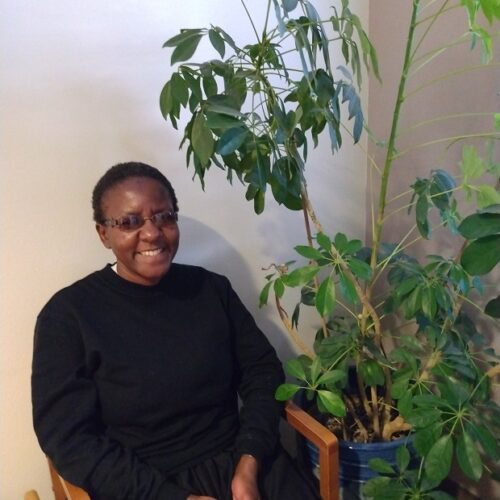 We are happy to announce that Irene Olotch arrived safely from Nairobi, Kenya, Africa.  She arrived on November 4, 2022, three hours late from the flight to Albuquerque, NM, but thanks to God the connections were fine.  Due to the Covid it took about five years to make sure all the immigration documents were in order.  The name of the city, Nairobi, comes from the name Enkare Nairobi, "place of cool waters."  Irene already blends well in the choir for the Divine Office, and she is very interested in seeking God in our way of life.  Please pray for her.  
NEW!  Diamond Painting of OUR LADY OF SORROWS (40 x 50 cm), made with tiny beads, $300, FREE SHIPPING.  Call 505-419-2938 to place your order.  If you have a special photo or picture we can custom make for you.
Pope Frances Prayer Intention for December 2022 – Volunteer Not-for-Profit Organizations:  We pray that volunteer non-profit organizations committed to human development find people dedicated to the common good and ceaselessly seek out new paths to international cooperation.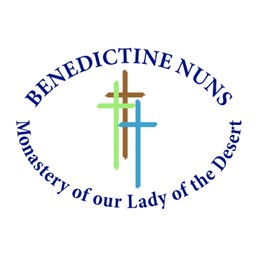 MISSION STATEMENT –The Monastery of Our Lady of the Desert is a monastic community of women in the Benedictine tradition.  We profess vows of stability, conversion of life and obedience. Our primary mission, is to seek God through a life of prayer, silence and solitude.  Our way of life frees us to give glory and praise to God, intercede through prayer for the needs of the world and hospitality.