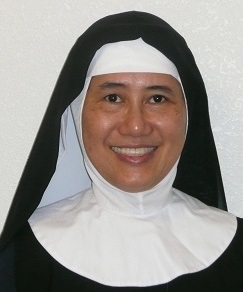 CIB, September 7-14, Mexico – Sister Frances represented the Monastery of Our Lady of the Desert, as a guest, at the Communio Internationalis Benedictinarum (CIB) 2019 Conference Meeting September 7-14, in Cuernavaca, Mexico.  The purpose of the CIB is:  1.  To promote mutual support and exchange of ideas and experience among Benedictine women on an international level and to foster the development of monasticism for women.
To continue to develop the collaboration between the women's communities and the Benedictine Confederation.
To bring significant concerns of Benedictine women to the attention of the Confederation, the Synod of Presidents and the Congress of Abbots.