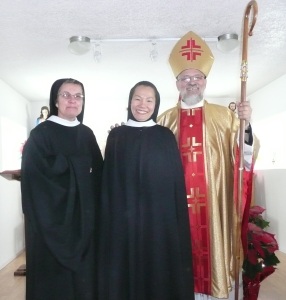 A nun is one who strives to become a living symbol of God's WORD.  In the concrete reality of life, it means the common chores of maintaining the monastery, or caring for the needs of our sisters and guests.
 As a cenobitic community in the Benedictine tradition, we profess vows of Stability, Conversion of life, and Obedience. Our primary aim is to seek God through prayer and a simple desert spirituality. For St. Benedict and for us, the keys to te Kingdom of God are listening, watching, yearning, and loving all that we encounter as a response to God's will for us. The charism of Our Lady of the Desert is a secluded life of prayer. This means steadfast attention to communal and private prayer. Prayer holds the first place in our daily life: nothing must be preferred to this activity. The Mass, in which the sisters participate daily, is the foundation and center of the community, which strengthens their union and mutual charity. The liturgy of the Mass also fosters a celebration of peace and joy. Benedictine spirituality is founded on silence, holy reading and prayer.
 THE NUNS OF THE MONASTERY OF OUR LADY OF THE DESERT
Shown above are pictures of Mother Benedicta, Prioress.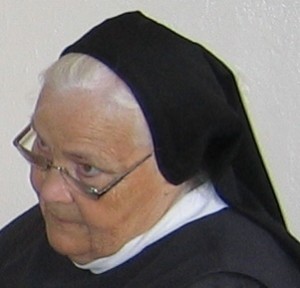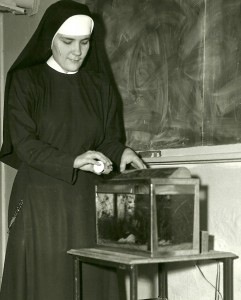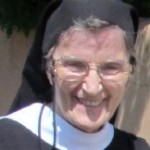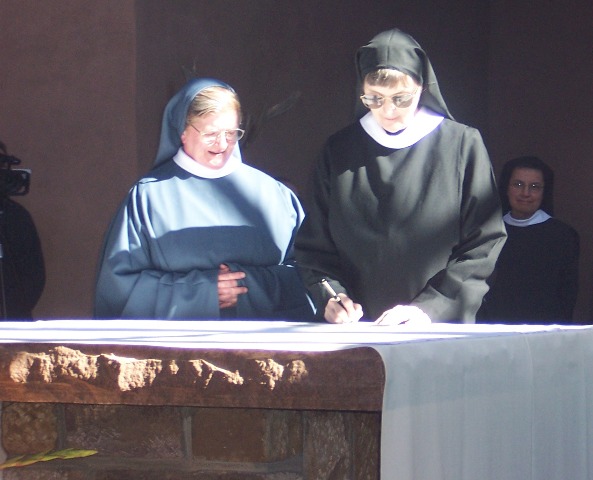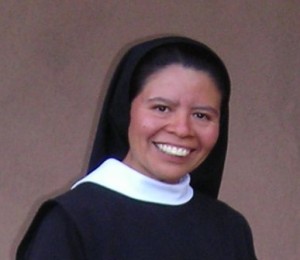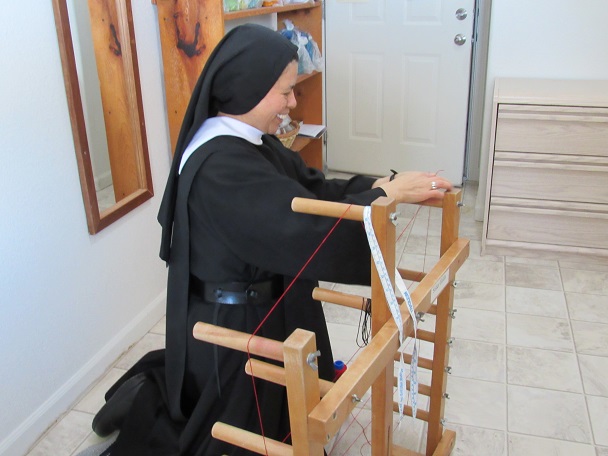 Sister Hilda preparing the loom for weaving.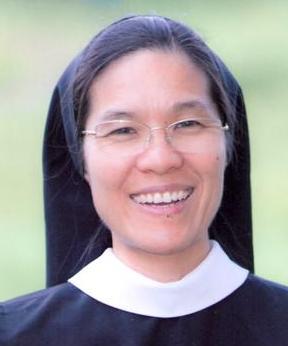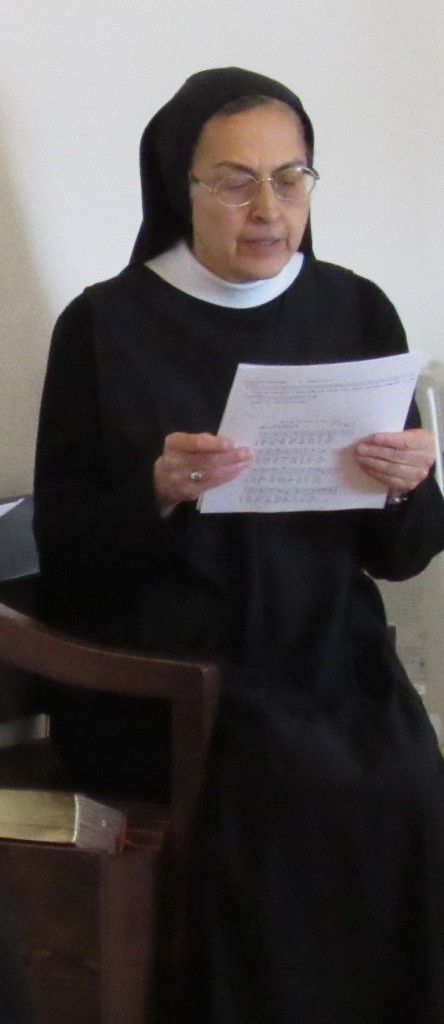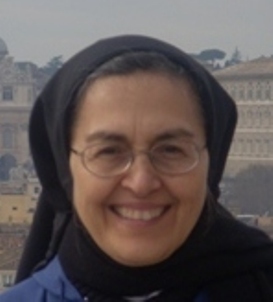 Snapshot of Sister Kateri                                                                                                when she was in Rome, Italy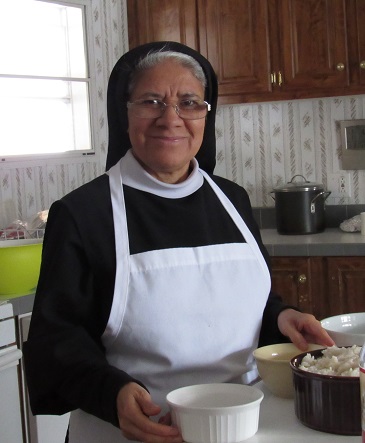 Sister Guadalupe preparing delicious tacos.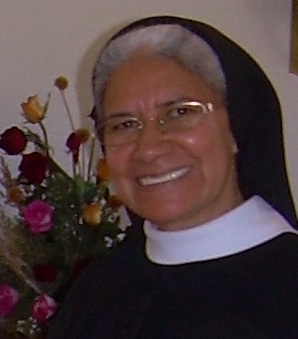 Sister Guadalupe made final profession on December 12, 2013.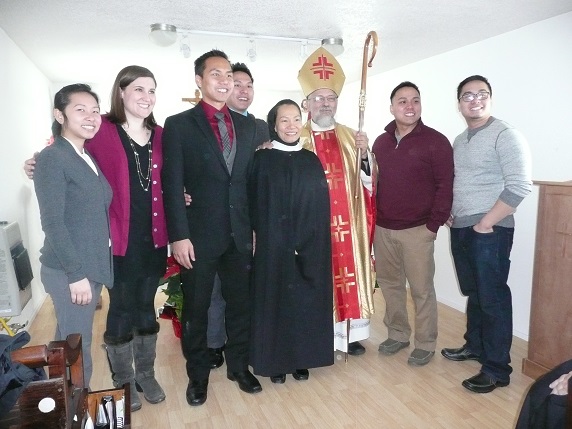 Sister Agnes Le Doan with her children.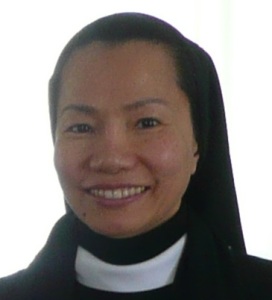 Welcome our new Junior, Sister Agnes Le, as of December 27, 2014. NEW POSTULANT – DAILESI PHIRI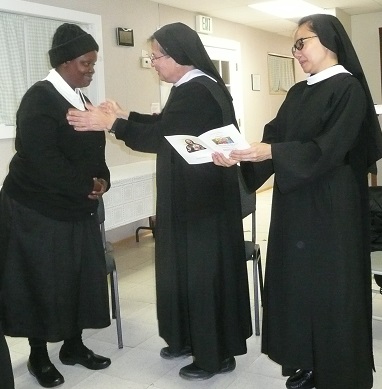 Dailesi entered the Postulancy on November 21, 2015, right before Vespers.  She will be a Postulant for 12 months, one of the steps in living our way of contemplative  life.  The celebration included Dailesi saying, "I ask to make trial of my vocation under the Rule of St. Benedict as it is lived in this monastic community. "  Mother Benedicta then welcomed her into the community by reminding her that, "God must love you very much to have called you to monastic life in the desert with His Blessed Mother to guide you.  What a blessing to begin your Postulancy on the memorial of the Presentation of the Blessed Virgin Mary."  The celebration ended with Dailesi accepting the sign of peace from each sister and our Chaplain, Fr. Thomas Benedict.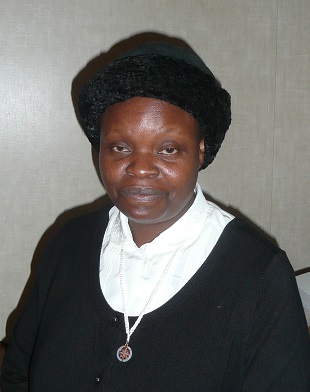 Dailesi, 43 years of age,  is from Lusaka, Zambia, Africa and we had waited four years for her arrival  because of all the paperwork necessary for immigration, etc.   Please pray for her!
ARE YOU CONSIDERING A MONASTIC VOCATION?
A vocation is who God has "called" us to be. All of the baptized possess the vocation of the universal call to holiness and service in the Church.   The US Bishops' Secretariat of Clergy, Consecrated Life and Vocations has recently promoted a new website about vocation resources.  

ForYourVocation

.  This website is dedicated to the promotion of vocations to the consecrated life of women.
Women who are practicing Catholics, free of debts, unmarried, who demonstrate a healthy psychological and religious balance may be considered as candidates for our life.  For more detailed information and/or questions, let us know.
Monastery of Our Lady of the Desert
PO Box 556
Blanco, NM 87412-0556 USA
Contact Us