"Pantokrato" Icon, Christ the Ruler of rulers. Made with egg tempera, 24 Kt. Italian gold oil guilding background, dimension: 21" X 21″written by Sister Elizabeth.   FOR SALE (inquire at 505-419-2938)
August 13, 2017 – 19th Sunday in Ordinary Time – 1Kgs 19: 9a, 11-13a; Ps 85: 9,10, 11-12, 13-14; Rom 9: 1-5; Mt 14: 22-33: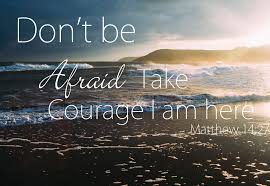 "Take courage, it is I; do not be afraid."  As a child, I remember always being comforted by my parents, especially when I was scared of the dark, or having night mares.  I was so afraid in the 3rd Grade of not learning my times tables, that my dad said, "Be brave, I will recite the times tables for you while you are asleep and you will learn."  My younger sister Chris was never scared or afraid and she would hide from me and shout, "Boo, I scared you."  As adults, we still have times of losing courage and being frightened by our circumstances.  But, we turn to God often, and the graces of being faithful and strong within are given to us, if we ask in humility.  May Our Lord bless each of your families during this last month of summer. SK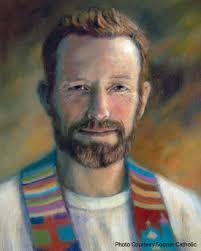 Father Stanley Rother, the Oklahoma-born martyr who served as a priest in Guatemala, will be beatified in Oklahoma City on Sept. 23, 2017.  Read more about Father Stanley from the Catholic News Agency.  
We are grateful to Father Jim Walker, retired Pastor, and all the parishioners of St. Mary and St. Rose of Lima Parishes.  They are kindly sponsoring a Raffle, for our community: "Northeast Shrines and Canada Tour Package for two, October 9-17, 2017.  As noted by Father Jim and Deacon Roger Garcia, "We have a great legacy in the saints who have lived on our soil.  For this reason, we will lead a nine-day North American tour from Washington, D.C, to Montreal and Toronto, then to Niagra Falls…"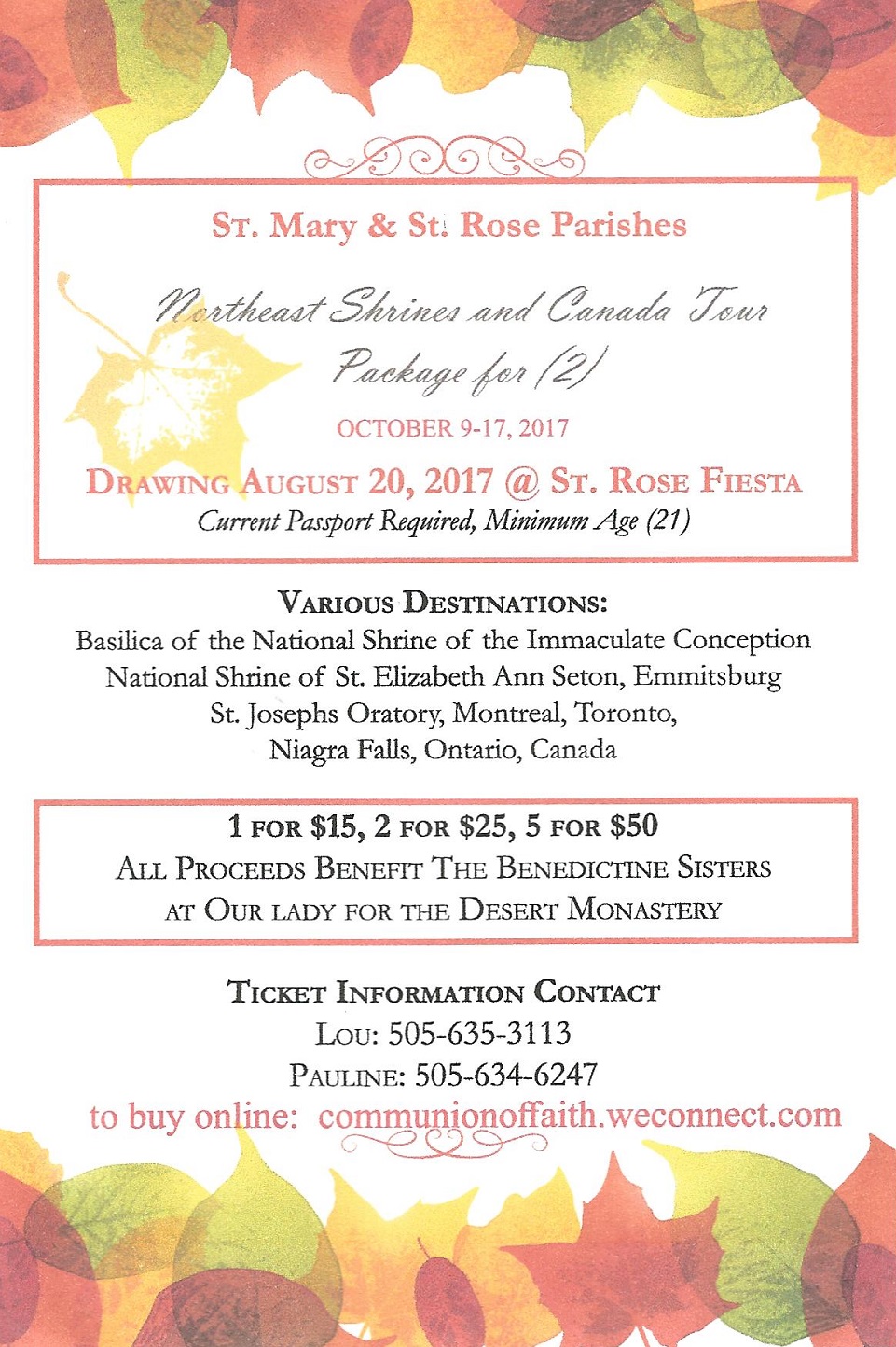 Click on "Raffle," for online access.
The Holy Father's prayer intentions for August 2017:
That artists of our time, through their ingenuity, may help everyone discover the beauty of creation.  
MISSION STATEMENT – The Monastery of Our Lady of the Desert is a monastic community of women in the Benedictine tradition.  We profess vows of stability, conversion of life and obedience.  Our primary mission is to seek God through a life of prayer, silence and solitude.  Our way of life frees us to give glory and praise to God, intercede through prayer for the needs of the world and hospitality.