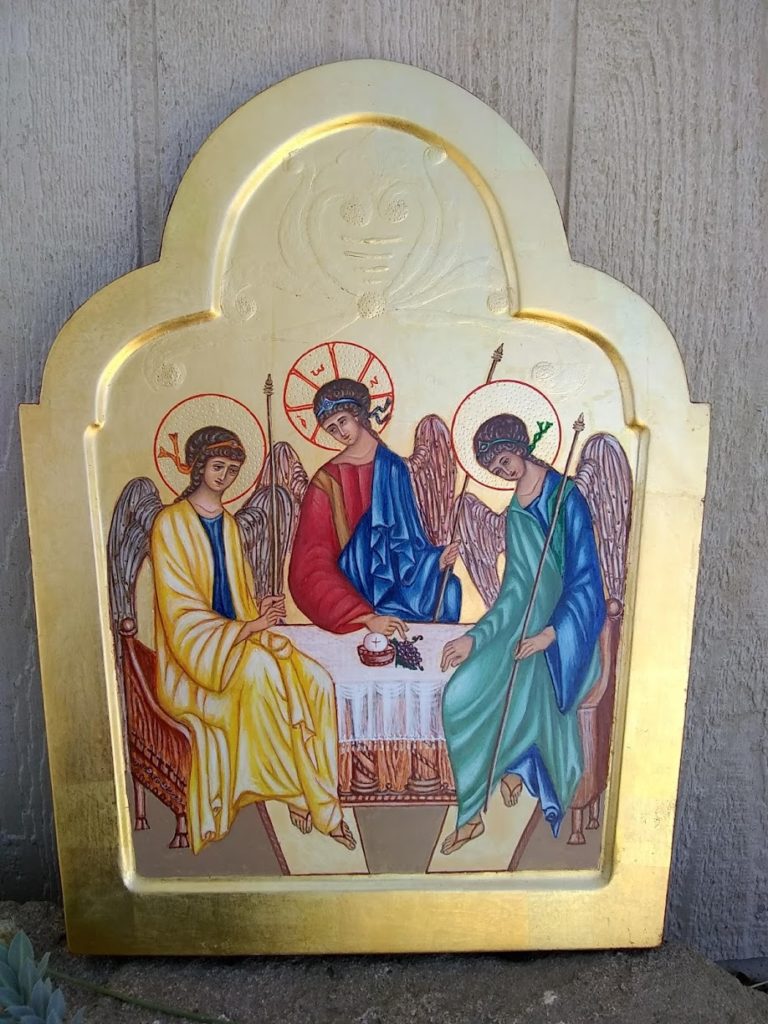 Recent Icon written by Sister Elizabeth
20th Sunday in Ordinary Time – August 19, 2018 – 20th Sunday in Ordinary Time – PRV 9:1-6; Responsorial Psalm 34:2-3,4-5,6-7; EPH 5:15-20; JN 6:56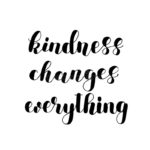 In the Second Reading, words of gratitude:  "…Giving thanks always and for everything…" Sometimes one forgets to pause and give thanks for those little things that happen in our lives that make our day special.  Just the other day, a gentleman gave me a holy card with a prayer of the Most Precious Blood.  I wasn't expecting that gesture, but it made my day a little bit special.  Or there are times when others show their kindness, like a bowl of cereal, or a cup of coffee in the morning.  But there is always that person, who takes the time out of their day, to console you, to support you, to help keep you on track.  Something as small as a smile can life our hearts up.  Help me Lord, to remember to give you thanks for all those things that I seem to forget.  Continue to refresh my soul with your grace and love.  We remember you and your loved ones in our daily prayers.  Thank you for your response to our recent letter.  God bless you.  SK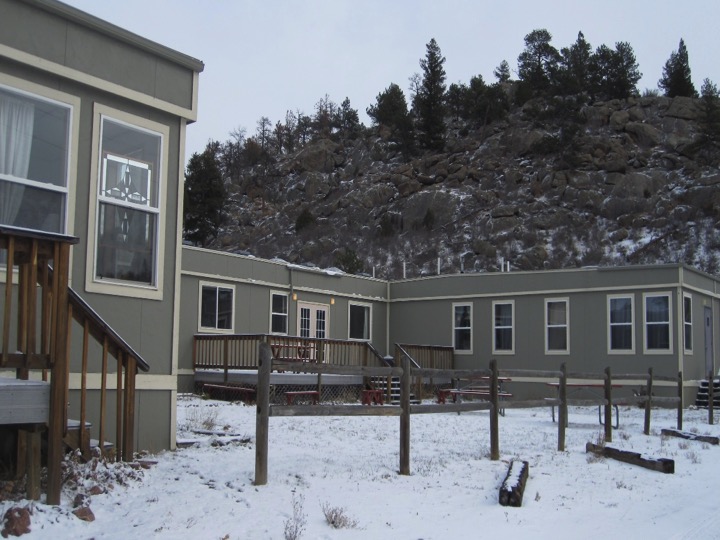 August 2018
Dear Friends,  Peace of Christ to you! – On behalf of the community, I ask your generous donation to help move trailers, which St. Walburga's Abbey, Virginia Dale, Colorado, donated to us. There are three trailers: one will be for the sisters, one for the Chaplain and one for guests.
As many of you know, the Abbey gave us the current St. Joseph Center. Our present facilities cannot accommodate all the sisters; in fact, we have one of our sister's living at the St. Benedict Guesthouse. Also, most of the work and crafts are done in the sisters' cells. Our little community is growing and could use more space.
The average cost of a new double wide trailer is $76,000.00. It would be cost effective if we could move these trailers from St. Walburga Abbey at the cost of $39,000.00, which includes dismantling and putting the trailers together.   Our plan is to get them moved by the end of this month, God willing. – We ask for your prayers for the completion of this project.
Thank you and God bless you. Be assured of our prayers. You are always welcomed to come and visit.
Your Sister in Christ,  Prioress Hilda Tuyuc, OSB
Renovation of the St. Joseph Center:  Adding an enclosed Chapel to the Porch.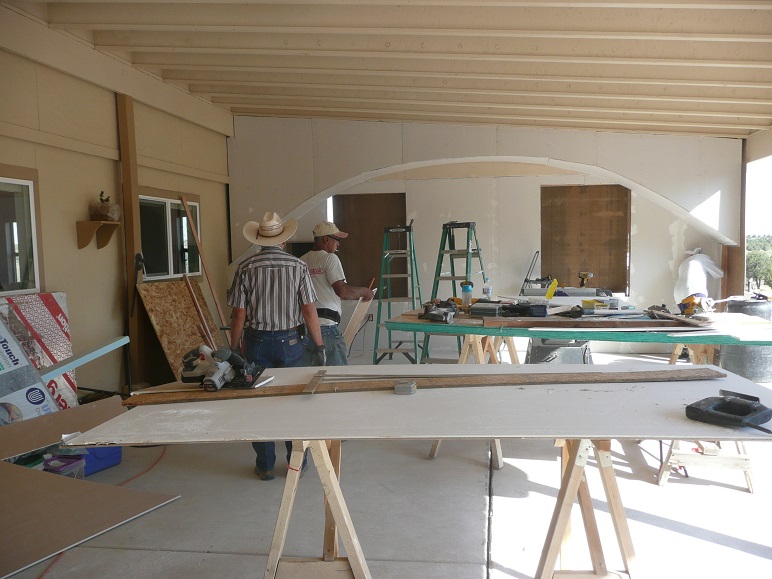 ROSARY CRAFT:  The sisters are in the Rosary making again.  Contact us to place an order or call 505-419-3300.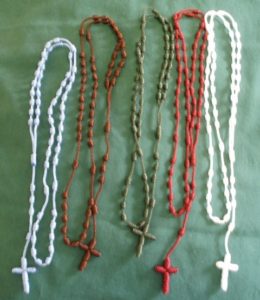 Cord Rosaries 19 Inches, come in various colors including BLACK, PURPLE, BLUE, BAIZE, OR PREFERRED COLOR.  ONLY $7 + FREE SHIPPING.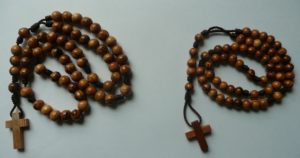 6 or 8 mm beads and Cross are made with olive wood from Jerusalem, scented with oil, ONLY $10 + FREE Shipping.  We would be glad to take your order.  You can contact us via the web or call 505-419-3300.
Pope's Monthly Intention for August 2018:  The Treasure of Families:  That any far-reaching decisions of economists and politicians may protect the family as one of the treasures of humanity.
MISSION STATEMENT – The Monastery of Our Lady of the Desert is a monastic community of women in the Benedictine tradition.  We profess vows of stability, conversion of life and obedience.  Our primary mission is to seek God through a life of prayer, silence and solitude.  Our way of life frees us to give glory and praise to God, intercede through prayer for the needs of the world and hospitality.
St. Joseph, Pray For Us!