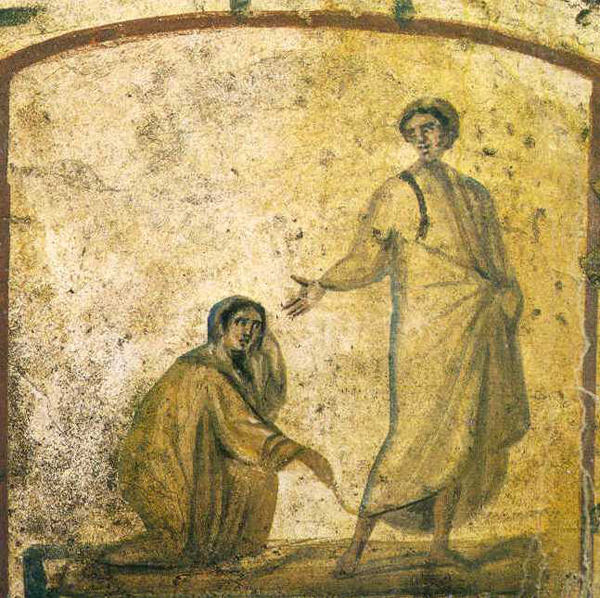 June 28, 2015 – 12th Sunday in Ordinary Time:  Wisdom 1:1-15;2:23-24 •  PS 30:2,4-6,11-13  • 2 Corinthians 8:7,9,13-15 •  MK 5:21-43   
Most healings of Jesus is in his touch, but in the Gospel from Mark, a woman who is afflicted for twelve years, says, "If I but touch his clothes, I shall be cured," and she was healed of her affliction…The woman, realizing what had happened to her, approached in fear and trembling.  She fell down before Jesus and told him the whole truth. He said to her, "Daughter, your faith has saved you. Go in peace and be cured of your affliction." This beautiful reading, which includes the healing of a synagogue official's daughter, is expressed by Jesus who said to the official, "Do not be afraid; just have faith."
Can I change the condition of others? Yes, I bring healing by my words, compassion, and support. In faith we but have to rely on Our Lord who loves us and is waiting for our response. May we pray for the gift of faith in our lives amongst all tragedies and negativity. May we also realize that God is there. God bless you and know that we pray for you and your families. God bless you! SK
CONSECRATED LIFE – As most of you know, Pope Francis declared that a Year of Consecrated Life be celebrated throughout the world, beginning on the First Sunday of Advent, November 30, 2014. It will close on the World Day of Consecrated Life, February 2, 2016.
Celebrating the Year of Consecrated Life (from the Gallup Diocese)
Live the present with passion.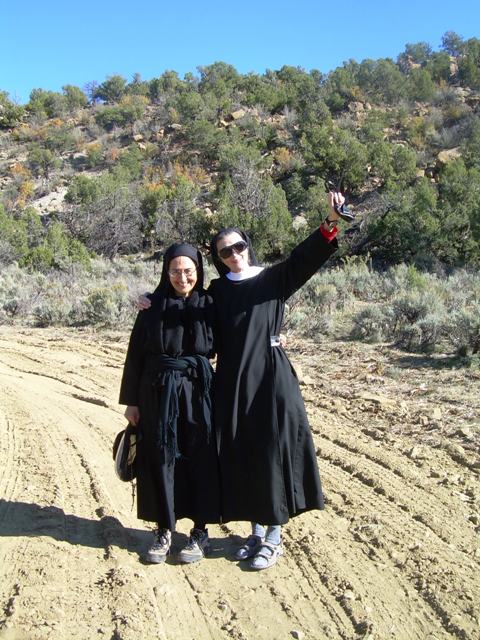 Whether we are consecrated religious or not, we must ask ourselves often: "Am I open to being challenged by the Gospel?" For those who are members of religious orders, note what Pope Francis asks in his letter: "Are our ministries, our works and our presence consonant with what the Spirit asked of our founders and foundresses? Are they suitable for carrying out today, in society and the Church, those same ministries and works? Do we have the same passion for our people, are we close to them to the point of sharing in their joys and sorrows, thus truly understanding their needs and helping to respond to them?"
For all Catholics, these words ring true as well. We must ask ourselves everyday: "Is Jesus really our first and only love?" By putting Christ first, only then can we truly live our lives with passion, no matter the vocation.
Click:  Utube Video of Our Lady of the Desert
MISSION STATEMENT
The Monastery of Our Lady of the Desert is a monastic community of women in the Benedictine tradition.  We profess vows of stability, conversion of life and obedience.  Our primary mission is to seek God through a life of prayer, silence and solitude.  Our way of life frees us to give glory and praise to God, intercede through prayer for the needs of the world and hospitality.