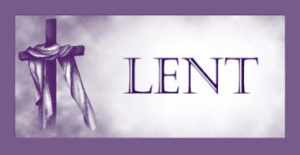 February 18, 2018 – 1st Sunday of Lent Readings:  Gn 9: 8-15; Ps 25: 4-5, 6-7, 8-9; 1Pt 3: 18-22; Mk 1: 12-15
"The Spirit drove Jesus out into the desert, and he remainin the desert for forty days, tempted by Satan…"
We read from St. John Chrysostom from Ex Op. Imp., that God Incarnate in the womb of a Virgin, came in the world without sin, and so suffers no conflict within Himself.  He could therefore be temped by suggestion, but the delight of sin could never touch His mind.  So all these temptations of the devil were from without, not from within Him."  As we continue on our Lenten journey let us ask for God's grace and mercy to meet our temptations with the amour of faith.  Jesus Christ is our example who was tempted but did not consent to temptation.  God bless you with peace and love. SK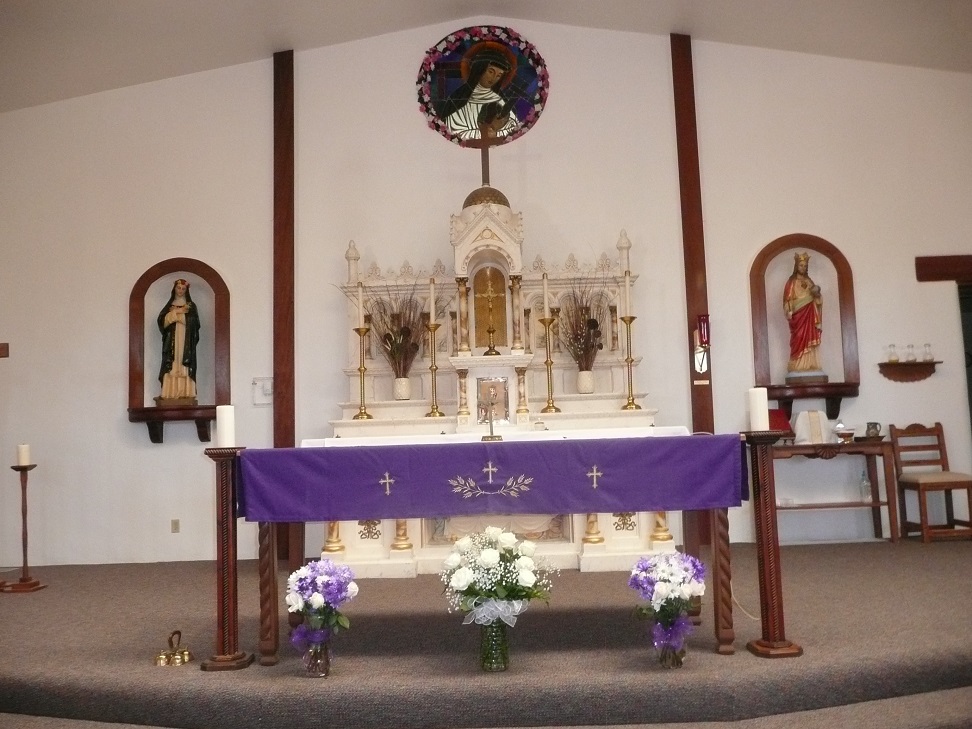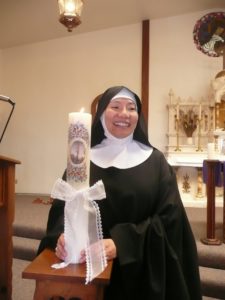 On February 17, 2018, Sister Agnes Le made her final profession.  The vow formula includes that "In the presence of God and his saints, before  Prioress Hilda Tuyuc, representing Mother Mary Barnes, Abbess of the Monastery of Our Lady of the Desert,  Gobernador, New Mexico, and with my monastic community as witness, I, Doan Thi Le, known in monastic life as Sister Agnes Le Doan, in response to Christ's call and preferring nothing to His love, promise Stability, Conversion of Life and Obedience according to the Rule of our Holy Father Benedict and the Constitutions of the Abbey of the Presentation of Our Lord in the Temple, Jamberoo, Australia, until death…"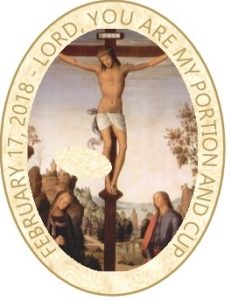 We were pleased to have Bishop James Wall, Bishop of Gallup officiate as main celebrant and thank all those who participated in any way.  Here are a few pictures of the celebration.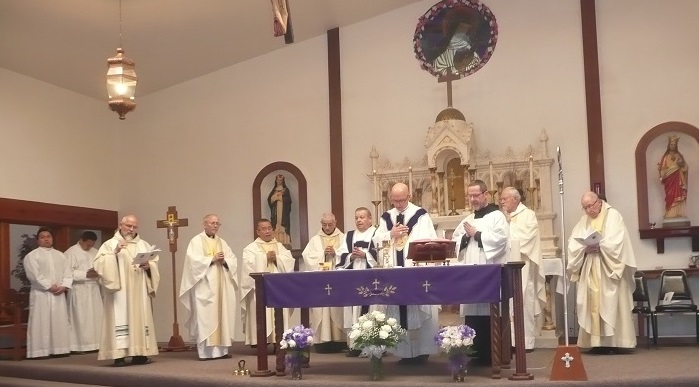 Eucharistic Liturgy and Rite of Solemn Monastic Profession and Consecration at the St. Rose of Lima Parish, Blanco, NM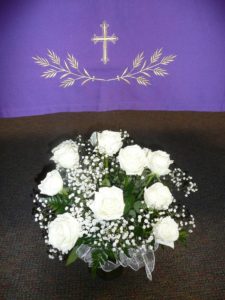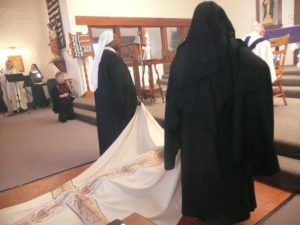 During the Litany of Saints, Sister Agnes Le prostrates on the floor in the center of the Church at the front of the altar and is "buried" under the pall.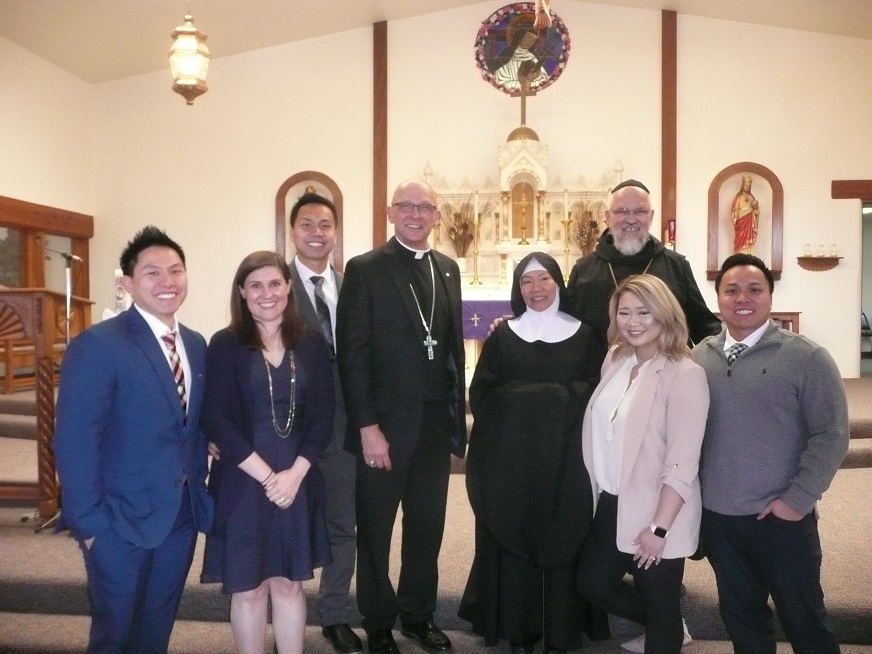 Sister Agnes Le with Bishop James, Abbot Philip and family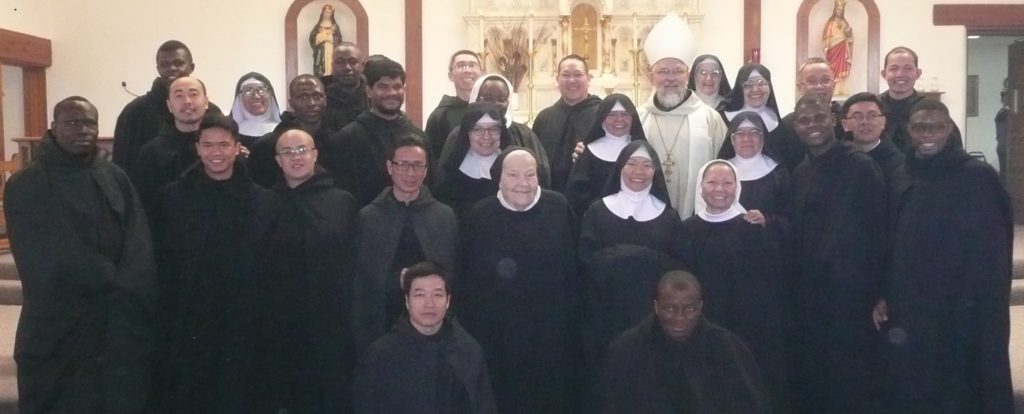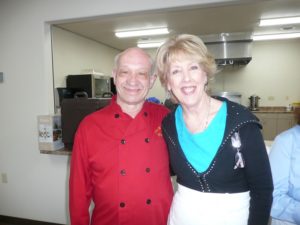 Our wonderful chefs Mark and Anne Weigel, from "Come to the Feast," 413 N. Orchard Ave., Farmington, NM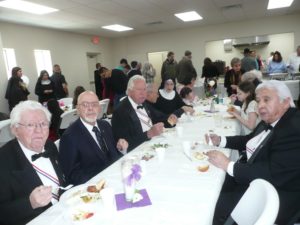 Knights of Columbus at the reception
Pope's Monthly Intention for February 2018:  Universal: Say "No" to Corruption That those who have material, political or spiritual power may resist any lure of corruption.   – Also, our Pope Francis  has declared that February 23rd, be a day of prayer and fasting for PEACE.  
MISSION STATEMENT – The Monastery of Our Lady of the Desert is a monastic community of women in the Benedictine tradition.  We profess vows of stability, conversion of life and obedience.  Our primary mission is to seek God through a life of prayer, silence and solitude.  Our way of life frees us to give glory and praise to God, intercede through prayer for the needs of the world and hospitality.