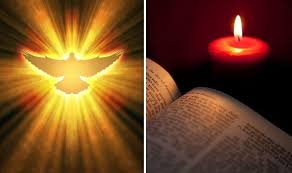 MAY 31, 2020 –  PENTECOST SUNDAY. Mass Readings during the day:  Acts 2: 1-11; Ps 104: 1, 24, 29-30, 31, 34; 1Cor 12: 3b-7, 12-13; Jn 20: 19-23 – "Peace Be with You," exclaims Jesus, and "…And when He had said this, He breathed on them and said to them, "Receive the Holy Spirit…"
What does the Peace of Jesus mean?  Harmony within?  Does it have to do with being happy or sad?  Is it about a temporary gratification?  Is there some kind of Google kit that can satisfy the longing of peace?  Even the recent Covid-19 has affected many people in the recent months with dread and sometimes peace.
The source of peace is within, the peace is one of love and justice, the peace of Jesus Christ.  I've met many people in my lifetime who have had many struggles, many hardships, but always there was a sense of contentment, a sense of holy serenity, a sense of grace, a sense of the Holy Spirit. 
"…See your people gathered in prayer, open to receive the Spirit's flame.  May it come to rest in our hearts and disperse the divisions of word and tongue.  With one voice and one song, may we praise your name in joy and thanksgiving…" (Opening Prayer for Pentecost)  Our community wishes you and your families a holy Pentecost Sunday.  God bless you, SK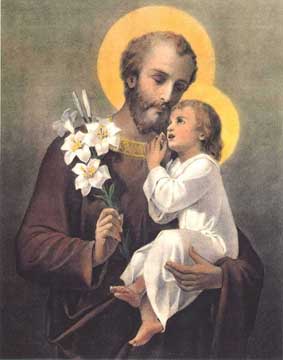 Oh, St. Joseph, whose protection is so great, so strong, so prompt before the throne of God. We place in you all our interests and desires.  Heal those who are sick with the  corona virus. Oh, St. Joseph, do assist us by your powerful intercession, and obtain for us from your divine Son all spiritual blessings, and good health through Jesus Christ, Our Lord and Savior.  Having engaged here below your heavenly power, we may offer our thanksgiving and homage to the most loving of Fathers. 
Pope's June 2020 prayer intention:  "The Way of the Heart"
We pray that all those who suffer may find their way in life, allowing themselves to be touched by the Heart of Jesus.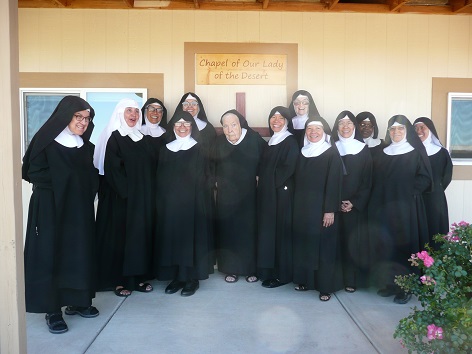 MI  SSION STATEMENT – The Monastery of Our Lady of the Desert is a monastic community of women in the Benedictine tradition.  We profess vows of stability, conversion of life and obedience.  Our primary mission,  is to seek God through a life of prayer, silence and solitude.  Our way of life frees us to give glory and praise to God, intercede through prayer for the needs of the world and hospitality.