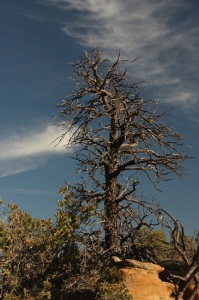 September 25, 2016 -26th Sunday in Ordinary Time  –Am 6:1a,4-7 •  Ps 146:7,8-9,9-10 • 1 Tm 6:11-16 • LK 16:19-31
"If they will not listen to Moses and the prophets, neither will they be persuaded if someone should rise from the dead."  This sentence from the Gospel indicates that if I do not listen to cries of the poor in spirit or to those in need, how can I listen to God?   In the Magnificat we chant daily, "He has filled the hungry with good things, and sent the rich away empty,"  The rich man in the Gospel ignores the poor man, Lazarus, and when they both die, the rich man begs Abraham to advice his five brothers, but it does not happen.  May we ask for the grace to take pity on others, especially our loved ones.   God bless you, SK
The Subiaco Cassinese Congregation is an international union of Benedictine houses (abbeys and priories) within the Benedictine Confederation. It developed from the Subiaco Congregation, which was formed in 1867.  In 2013 the expanded congregation was given this new name. –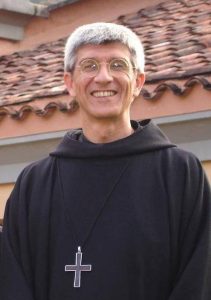 We were pleased to hear that the General Chapter of the Subiaco Cassinese Congregation elected Father Guillermo Arboleda Tamayo, abbot of the Abbey of Santa Maria of Medellin and Administrator of Guatape, Columbia to be the new Abbot President, on September 22, 2016.  Abbot Guillermo becomes the first Abbot President of the Subiaco Cassinese Congregation from the Americas. Congratulations and many prayers for you Abbot!
Abbot Gregory Polan, O.S.B. Elected Abbot Primate of Benedictine Confederation – On September 10, 2016, Abbot Gregory Polan, O.S.B., of Conception Abbey, Conception, Mo., was elected Abbot Primate of the 1500-year-old Benedictine Order at the Congress of Abbots meeting in Rome, Italy held every four years.  which is made up of all abbots and conventual priors, both of monasteries that are members of congregations, as well as of those unaffiliated with any particular congregation. The Congress of Abbots elects the Abbot Primate, who serves a four-year term as the Confederation's representative and administrative head,  We congratulate and pray that the Holy Spirit will guide and inspire our new Abbot Primate.
On September 17, 2016, Dr. Francisco and Marie Colon, had a fund raiser Get-Together in their home.  This was the fifth year that they had such a wonderful Gala, catered by Marc and Anne Weigel's, "Come to the Feast."  Besides the delicious meal, the sisters sold their crafts and there was an auction of retablos and an icon.  We were blessed to raise more than $6k, which will go towards our general expenses.  Thank you Lori and Friends who provided a wonderful concert of Mozart music.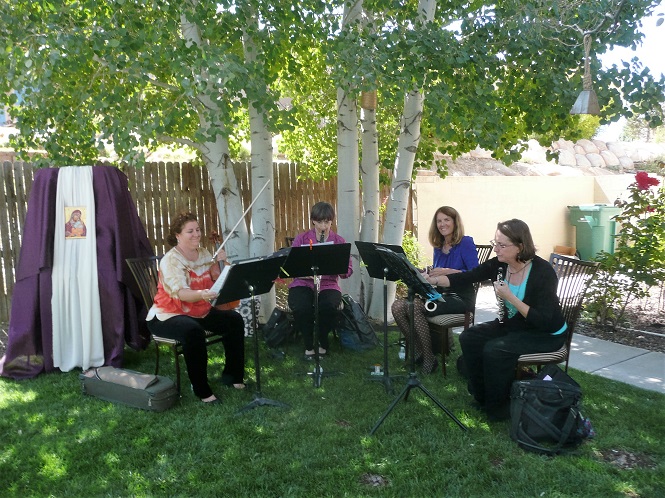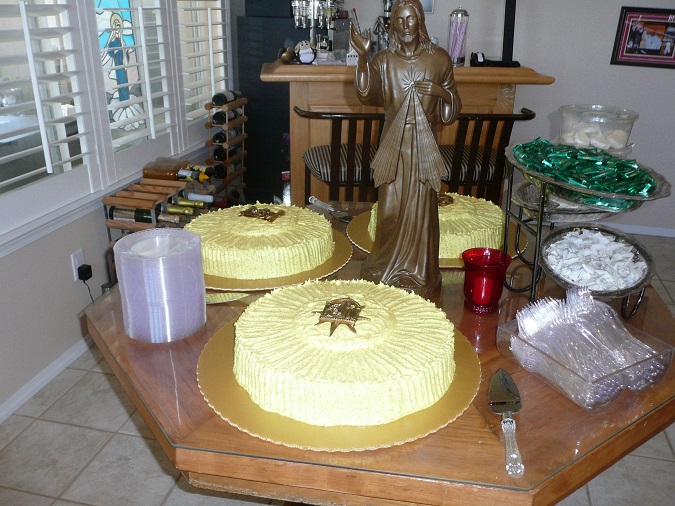 The Year of Mercy December 8, 2015 – November 20, 2016           Pope Francis to Benedictines: Monasteries are oases of God's mercy – 2016-09-08 Vatican Radio –  Pope Francis says today's society "is increasingly showing its need of mercy" and described Benedictine monasteries "as oases of spirituality" where people can obtain that mercy. The Pope's comments came on Thursday during an address to participants of the International Congress of Benedictine Abbots and Abesses taking place in Rome.
Pope Francis said when we talk of our world needing more mercy, this is not "a slogan or a recipe" but instead something that comes from the very heart of Christian life making that person "more attentive to the needy and showing solidarity with them." This, he declared, is the concrete quality of the love that shows "the authenticity and credibility" of the Church's message.
In a Church that is called to concentrate increasingly on the essentials, the Pope said monks and nuns have a vocation of nurturing their special gift and responsibility: namely "to keep alive the oases of the spirit, where clergy and the lay faithful can dip into the springs of divine mercy."
He praised the Benedictines for living as "people of mercy" in their communities and for "their silent yet eloquent" work, saying it allows God to speak amidst the "deafening and distracted lifestyle" of today's world.  Pope Francis urged the abbots and abesses not to become discouraged if the members of their monastic communities diminish in number and they become older and stressed it was necessary to have the courage to establish new communities even in the most difficult countries.  "Your service to the Church is very precious," he assured them.  (from Vatican Radio)
ALL SOULS  – As we come to celebrate the Commemoration of all the Faithful Departed (All Souls), on November 2, 2016, we take the time to remember our loved ones and hope that they will share in his Resurrection.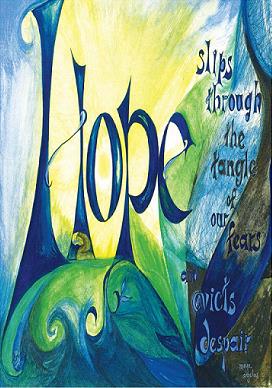 Sister Irene Moynihan, from Durango, Colorado, passed away in 2012 and had donated her drawings and art supplies to our community.  Her message was one of confidence and courage.  Like her, let us trust that we, who live and believe in the Lord, will not die
May you be consoled in remembering your loved ones, especially for those who have died this past year.   Mary our Holy Mary, Mother of God pray for us now, and at the hour of our death.  AMEN.            
May God give you peace,  Mother Benedicta Serna, OSB, Prioress       You are welcomed to submit the names of those you wish to be remembered in the Masses during the month of November, click "Contact Us."
 MISSION STATEMENT – The Monastery of Our Lady of the Desert is a monastic community of women in the Benedictine tradition.  We profess vows of stability, conversion of life and obedience.  Our primary mission is to seek God through a life of prayer, silence and solitude.  Our way of life frees us to give glory and praise to God, intercede through prayer for the needs of the world and hospitality.