Fifteenth Sunday in Ordinary Time – Is 55: 10-11; Ps 65: 10, 11, 12-13, 14; Rom 8: 18-23; Mt 13: 1-23
In between the parable of the sower, we have Jesus telling his disciples, why he speaks in this form.
I can think of the many stories my family would tell me as a child, to better understand a virtue or a Godly concept.   My father told me about an old couple, and how the "Careta de la Muerte," was the death cart that a skeleton woman would maneuver and collect dead bodies.  Well, the woman went for an old couple and when the skeleton woman answered the door, she knew it was death knocking and exclaimed, "I am not sick, take my husband who is very ill."  A week later, the woman knocked at the same door and the husband answered, "I am not sick, take my wife who is very ill."  Well, a month later, the woman came for both the husband and wife, who died in peace.  From this little New Mexican tale my father told me, I learned that death knocks at our door only when God permits.  We never know the time, nor the place, but we continue to live in His grace.   God bless you all! SK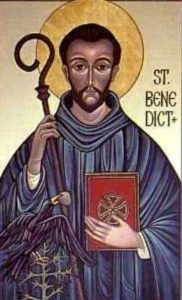 July 11, 2017 – St. Benedict of Nursia  – God our Father, you made St. Benedict an outstanding guide to teach us how to live in your service.  As we celebrate this great Solemnity, we pray for all Benedictines throughout the world and we pray for all families.
RITE FOR THE RECEPTION OF NOVICES – July 10, 2017 – At 5 pm, we formally received Sister Mercy Hoang, into the Novitiate, for one year of canonical study.  We opened the celebration with a prayer to St. Benedict.  Sister Mercy formally asked Prioress Hilda for the mercy of God and a sharing in our monastic way of life.  
From the Rule of St. Benedict, "If you are ready to give up your own will, once and for all, and armed with the strong and noble weapons of obedience to do battle for the true King, Christ the Lord…"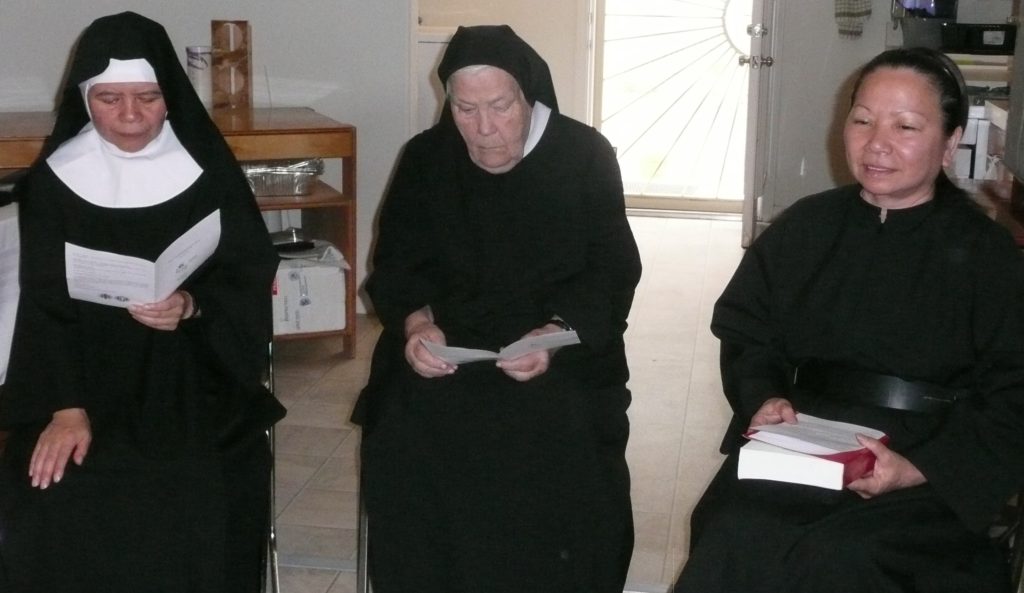 We are grateful to Father Jim Walker, Pastor, and all the parishioners of St. Mary and St. Rose of Lima Parishes.  They are kindly sponsoring a Raffle, for our community: "Northeast Shrines and Canada Tour Package for two, October 9-17, 2017.  As noted by Father Jim and Deacon Roger Garcia, "We have a great legacy in the saints who have lived on our soil.  For this reason, we will lead a nine-day North American tour from Washington, D.C, to Montreal and Toronto, then to Niagra Falls…"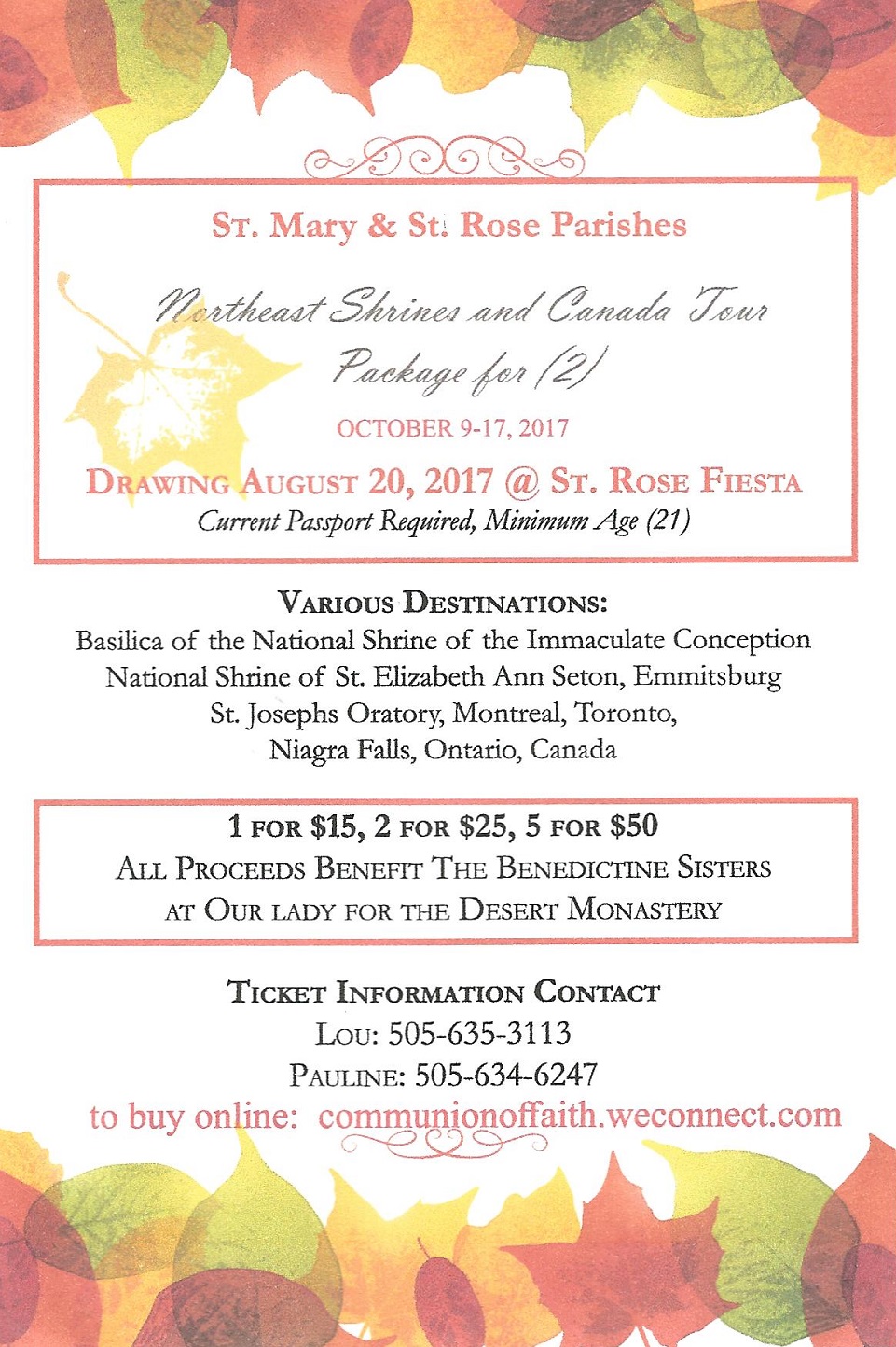 Click on "Raffle," for online access.
The Holy Father's prayer intentions for July 2017:    Lapsed Christians. – That our brothers and sisters who have strayed from the faith, through our prayer and witness to the Gospel, may rediscover the merciful closeness of the Lord and the beauty of the Christian life.
MISSION STATEMENT – The Monastery of Our Lady of the Desert is a monastic community of women in the Benedictine tradition.  We profess vows of stability, conversion of life and obedience.  Our primary mission is to seek God through a life of prayer, silence and solitude.  Our way of life frees us to give glory and praise to God, intercede through prayer for the needs of the world and hospitality.