August 30, 2015 – 22nd Sunday in Ordinary Time:  Deuteronomy 4:1-2, 6-8 •  Psalm 15:2-5 •  James 1:17-18,21-22,27 • Mark7:1-8,14-15,21-23
"He summoned the crowd again and said to them, 'Hear me, all of you, and understand.  Nothing that enters one from outside can defile that person; but the things that come out from within are what defile.'"
PRAYER:  Help me Lord to create good thoughts towards myself and others, so that I can become more loving in my communication with others.  Sometimes my fears and ego get in the way as to prevent me from speaking with charity.  Thank you for the gift of speech.
CONSECRATED LIFE –  Pope Francis declared that a Year of Consecrated Life be celebrated throughout the world, beginning on the First Sunday of Advent, November 30, 2014. It will close on the World Day of Consecrated Life, February 2, 2016.
COME & SEE weekend for those women interested in our monastic way of life is scheduled for November 20-22, 2015.  
Click:  Utube Video of Our Lady of the Desert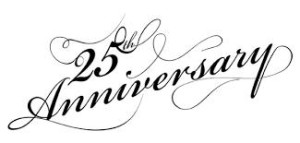 To view our 25th Anniversary Presentation, click on 25th_anniv
MISSION STATEMENT
The Monastery of Our Lady of the Desert is a monastic community of women in the Benedictine tradition.  We profess vows of stability, conversion of life and obedience.  Our primary mission is to seek God through a life of prayer, silence and solitude.  Our way of life frees us to give glory and praise to God, intercede through prayer for the needs of the world and hospitality.