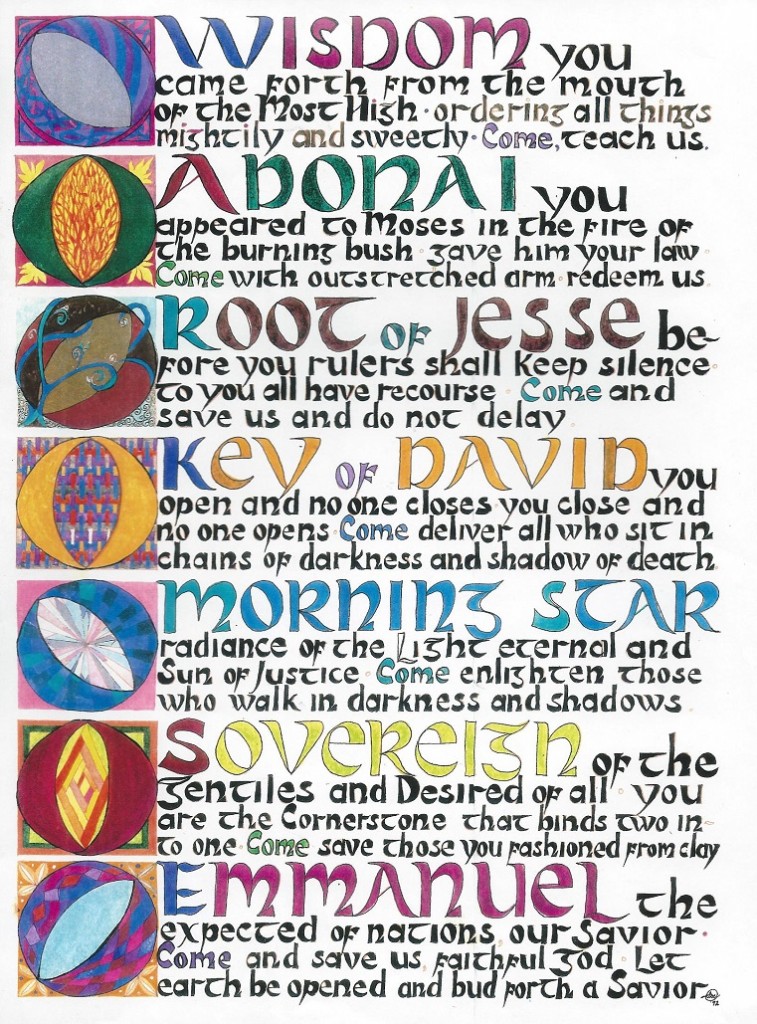 Before we chant the Magnificat today, we begin with the O'Antiphns, a preparation Octave before Christmas, December 17th through December 23rd.  They are very beautiful and I will post each day.  May this time of preparation to receive Our Savior, be one of love and hope for each of you!  God bless you always, SK
An Ancient Practice
In anticipation of Christmas, the monastic community begins to review its vision of Jesus by chanting ancient prayers known now as "The O Antiphons." Each of these chants recalls a different aspect of the Christ-life to which we are called.
The exact origin of the "O Antiphons" is not known. Boethius (c. 480-524) made a slight reference to them, thereby suggesting their presence at that time. At the Benedictine abbey of Fleury (now Saint-Benoit-sur-Loire), these antiphons were recited by the abbot and other abbey leaders in descending rank, and then a gift was given to each member of the community. By the eighth century, they are in use in the liturgical celebrations in Rome. The usage of the "O Antiphons" was so prevalent in monasteries that the phrases, "Keep your O" and "The Great O Antiphons" were common parlance. One may thereby conclude that in some fashion the "O Antiphons" have been part of our liturgical tradition since the very early Church…" by Father William Saunders
December 19
O Root of Jesse, Who dost stand for an ensign of the people, before Whom kings shall keep silence, and unto Whom the Gentiles shall make their supplication: come to deliver us, and tarry not.
"O Root of Jesse," the community remembers today. It takes generations to build the Christ-vision in the world, just as it took generations after Jesse to prepare for the coming of the Christ. It is our task to root ideas now that will bring the next generation to wholeness.
December 14, 2014 – 3rd Sunday of Advent- Readings:  Isaiah 61:1-2,10-11 • Responsorial Psalm Luke 1:46-50, 53-54 • 1 Thessalonians 5:16-24 • John 1:6-8,19-29
"My soul rejoices in my God," from Luke 1.  This is the Responsorial Psalm for the Mass, which is hopeful that we are close to the celebration of Christmas.  The pink candle is lit this Sunday because overall, Advent is a "mini-Lent," a time of reflection and so the third candle of Advent is changed to pink, liturgically, in honor of the Lenten tradition.   The candles for Advent celebrate hope, the second peace, the third joy, and the fourth love.  Rejoicing can be sorrowful and yet joyful,  rejoicing is reaching out to another.  And, everyday here at the monastery for the Divine Office of Vespers, we chant the Magnificat of Mary, "My soul rejoices in God my Savior…"  Let us remind ourselves of God's love, hope of being with him for ever, rejoicing in all those little things that happen to us today.
We are very happy that Mother Benedicta arrived safely to the monastery from our Motherhouse, Jamberoo Abbey, Australia, this past week, after a few surprised changes in her flights.  More on this later.  Blessings to you and your loved ones.  SK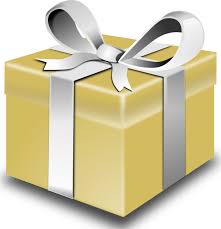 Click to read our recent newsletter  

→

 2014_advent