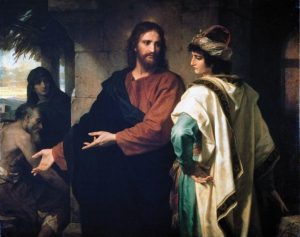 October 14, 2018 – 28th Sunday in Ordinary Time – Readings:  Wis 7: 7-11; Ps 90: 12-13, 14-15, 16-17; Heb 4: 12-13; Mk 10: 17-30
From the Catholic Catechism of the Church #2544: "Jesus enjoins his disciples to prefer him to everything and everyone, and bids them "renounce all that [they have]" for his sake and that of the Gospel.  Shortly before his passion he gave them the example of the poor widow of Jerusalem who, out of her poverty, gave all that she had to live on.  The precept of detachment from riches is obligatory for entrance into the Kingdom of heaven."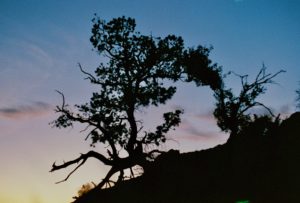 Today's Gospel, we read about a young man, who had a hard time getting rid of his riches to follow Jesus.  He sounds like a good man, does what is right, gives to the poor, and obeys all the commandments.  However, when Jesus asks him to give up his "treasures and sell to the poor," the young man's "…face fell, and he went away sad, for he had many possessions."  We follow the Lord in various vocations, how much effort do we put in following?  From the Communion Antiphon, Ps 33:11, "The rich suffer want and go hungry, but nothing shall be lacking to those who fear the Lord."  God bless you.  SK
Update on the Chapel – Continued renovation of the St. Joseph Center porch is underway.  Some of the sisters continue to help Ernest and Tommy.  Recent pic.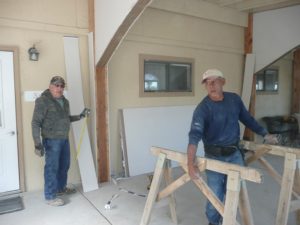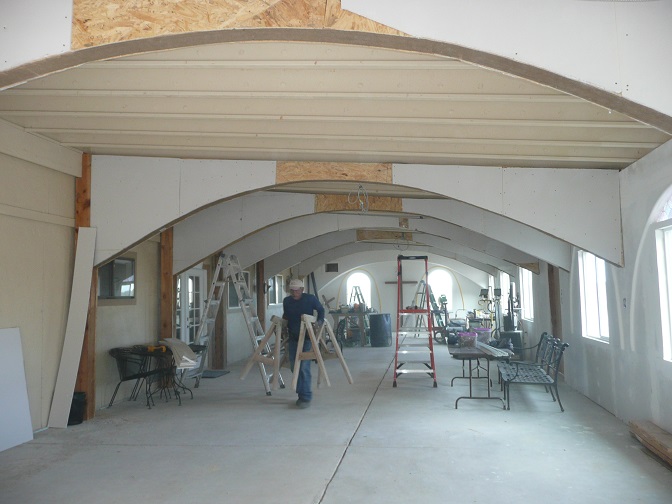 Pope Francis invites the faithful to pray the Rosary – October 2018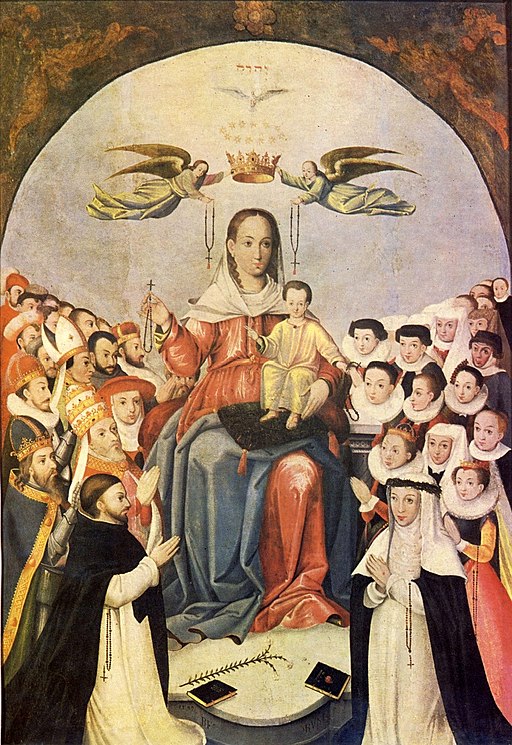 The Holy Father has decided to invite all the faithful, of all the world, to pray the Holy Rosary every day, during the entire Marian month of October, and thus to join in communion and in penitence, as the people of God, in asking the Holy Mother of God and Saint Michael  Archangel to protect the Church from the devil, who always seeks to separate us from God and from each other. (Vatican News September 29, 2018)
The Feast of Our Lady of the Rosary, formerly known as Our Lady of Victory and Feast of the Holy Rosary, is a feast day of the Roman Catholic Church, celebrated on 7 October, the anniversary of the decisive victory of the combined fleet of the Holy League of 1571 over the Ottoman navy at the Battle of Lepanto.
Pope's Monthly Intention for October 2018:  Evangelization: The Mission of Religious that consecrated religious men and women may bestir themselves, and be present among the poor, the marginalized, and those who have no voice.
MISSION STATEMENT – The Monastery of Our Lady of the Desert is a monastic community of women in the Benedictine tradition.  We profess vows of stability, conversion of life and obedience.  Our primary mission is to seek God through a life of prayer, silence and solitude.  Our way of life frees us to give glory and praise to God, intercede through prayer for the needs of the world and hospitality.
St. Joseph, Pray For Us!