June 19, 2016 -12th Sunday in Ordinary Time  – Zechariah 12:10-11,13:1 • Psalm 63:2-6,8-9 •   Galatians 3:26-29 • Luke 9:18-24
Have you ever been thirsty?  I never had equated it with this Sunday's Responsorial Psalm, "My soul is thirsting for you, O Lord my God," until later on in my monastic life.  Eventually without water one's body dehydrates and I've read that even our organs need water for them to work properly.   I guess that's why my sister Lori reminds me to drink more water quite often!  One uses the gift of water for not only drinking, but for preparing food, bathing, washing clothes, dishes, etc.  Can you think of how you use this gift?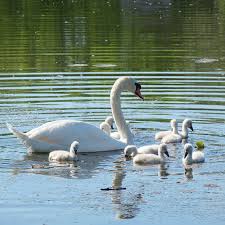 So many times, we are seeking something or we feel we lack something.  Yet, our soul thirsts for God, "like the earth, parched, lifeless and without water."  In hope we praise our God, we call upon His name.  Let us grow in our faith knowing that God upholds us at all times!
God bless all those victims who have died in the recent Orlando massacre, especially their loved ones.  SK                                                  
CLICK TO LISTEN TO MOTHER BENEDICTA WITH MARY WOODS, IMMACULATE HEART RADIO (click on Immaculate Heart) regarding our Ice Cream Social, June 4, 2016
We were delighted to see so many of our friends at the 6th Annual Ice Cream Social, June 4, 2016, at the St. Mary's Parish Hall, Bloomfield, NM.  A big thank you to all those who participated in having a fun time.   There were eleven Raffles, eleven Bingos, eleven door prizes and lots of delicious tacos, fresh rice, beans, home made salsa with chips, silent auction and entertainment.  The winner of the GRAND PRIZE, A JUBILEE YEAR OF MERCY PILGRIMAGE TO ITALY with Father James Walker & Deacon Roger Garcia:  Departure U. S. October 12 Return to U. S. October 21 2016, went to someone from Farmington, NM.  Congratulations to all the winners!  God bless you and know that we pray that you have a safe summer.  SK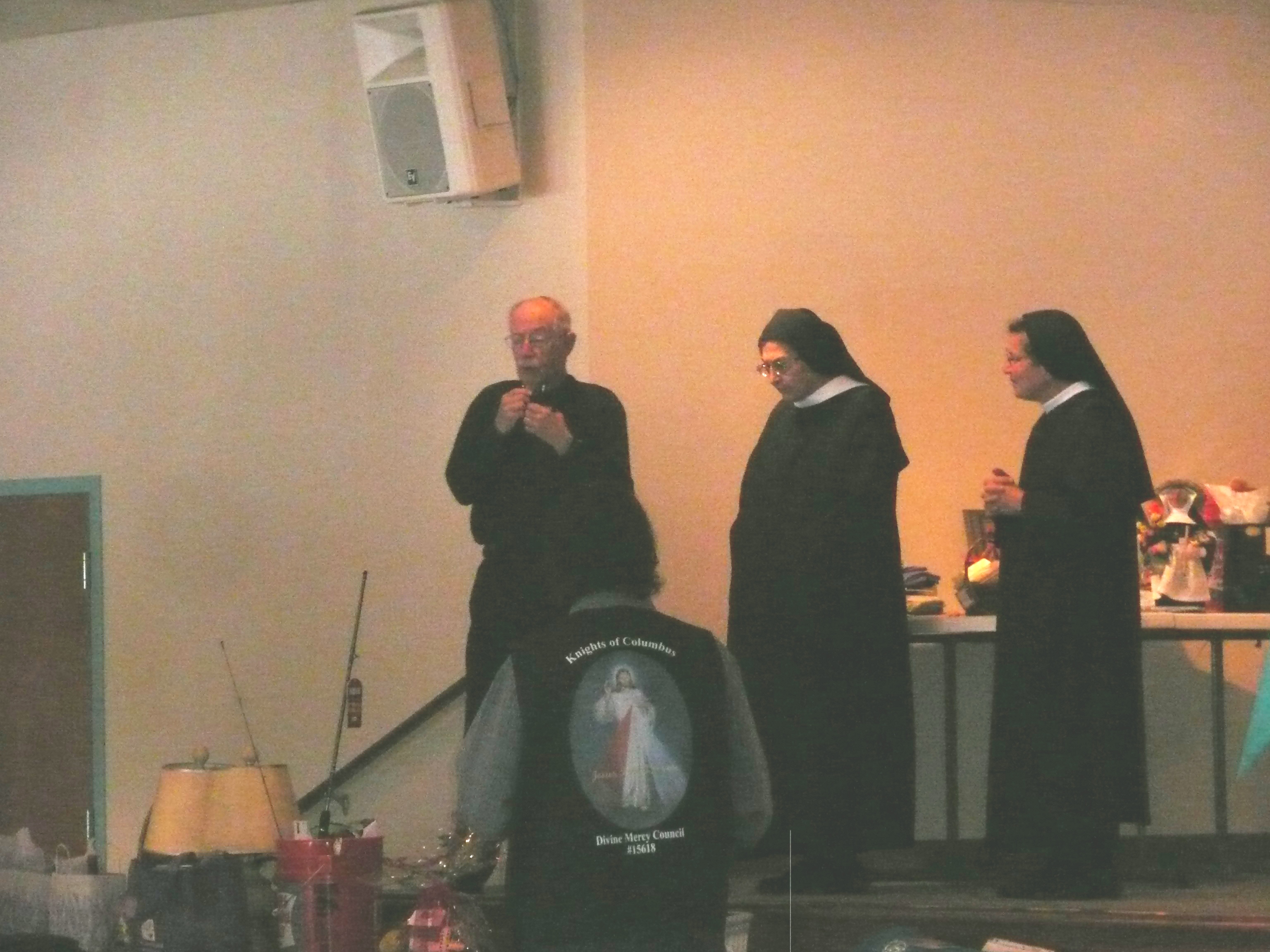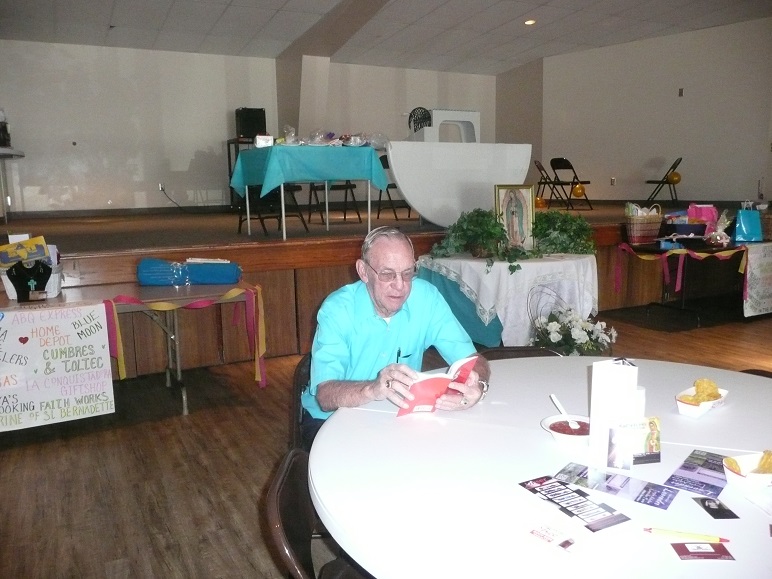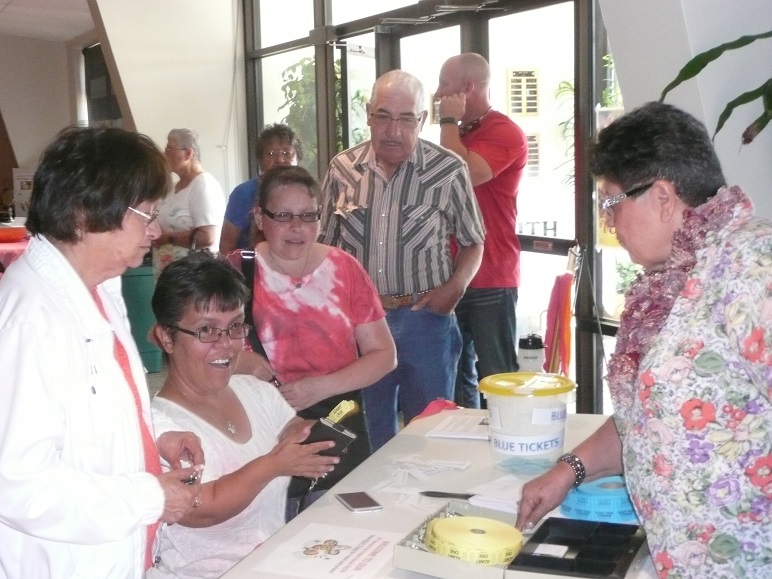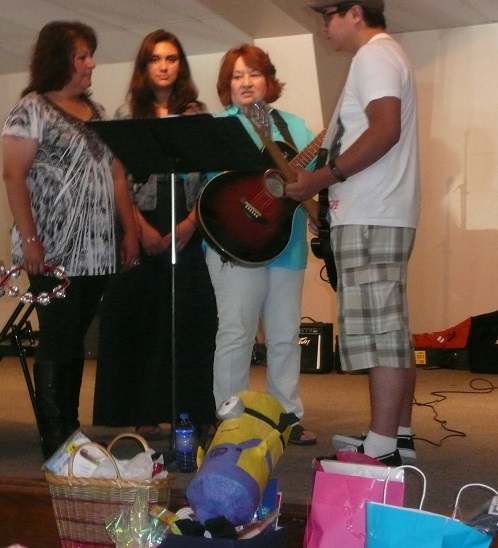 Click on our Easter Newsletter:  easter2016nl                                                 from Mother Benedicta.
Prayer for Vocations:  God, Our Father, Thank you for your son, Jesus, our Good Shepherd, who leads us to fullness of life.  By our baptism, we are called by name to continue the mission of Jesus.  Give us the grace to listen with an open heart to the voice of Jesus and to respond generously with a joyful spirit. Strengthen the men and women you called to serve through marriage, the single life, the diaconate, priesthood, and consecrated life. Guide all who are discerning their Christian vocation. In gratitude we offer this prayer through Jesus and the Holy Spirit, united with you forever. Amen.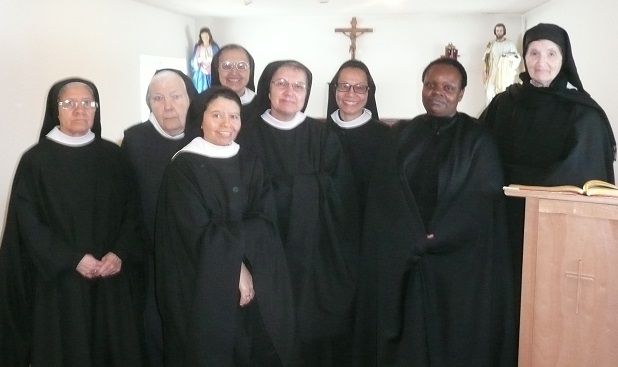 The Year of Mercy December 8, 2015 – November 20, 2016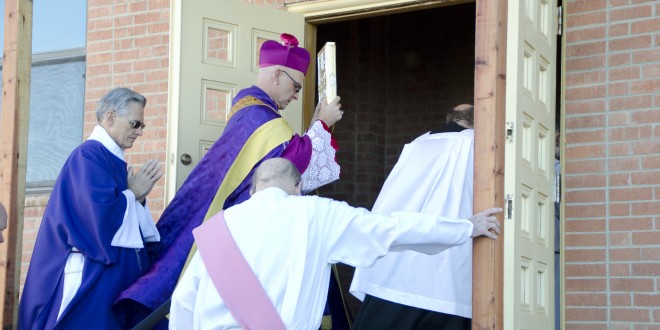 From the Bishop: Opening the Door to the Year of Mercy
"This Year of Mercy does not mean that Christ is suddenly more receptive to us than before. He has always loved us and desired us to know, love, and serve Him. Rather, this year is meant to stand in stark contrast to violence and evils committed by human beings which at times can be overwhelming. We must remember that Jesus Christ is the same yesterday, today, and forever (Heb 13:8). This is the ongoing pilgrimage of the Church: to move always toward Christ. What better way for a fallen world to make that pilgrimage than through a door, a symbol of hope, of grace, and of mercy.  In Christ, Bishop James S. Wall"                                                                             (from "Voice of the Southwest," December 15, 2015)
The Pope's Prayer Intentions for June 2016, entrusted to the Apostleship of Prayer:  Universal: Human Solidarity – 
That the aged, marginalized, and those who have no one may find–even within the huge cities of the world–opportunities for encounter and solidarity.
Evangelization: Seminarians and Novices – That seminarians and men and women entering religious life may have mentors who live the joy of the Gospel and prepare them wisely for their mission.
BISHOP'S ANNUAL APPEAL, GALLUP DIOCSE – The Bishop's Annual Appeal of Gallup has undertaken to raise the funds necessary to fulfill the mission of the Catholic Church in the Diocese.  We are very thankful to have received recently a check for $2,000.00, for our "Welcome Center" Project (new flooring), St. Joseph Center.  We are excited to get the project going  since the tile at the St. Joseph Center is a growing safety hazard.  
 MISSION STATEMENT – The Monastery of Our Lady of the Desert is a monastic community of women in the Benedictine tradition.  We profess vows of stability, conversion of life and obedience.  Our primary mission is to seek God through a life of prayer, silence and solitude.  Our way of life frees us to give glory and praise to God, intercede through prayer for the needs of the world and hospitality.