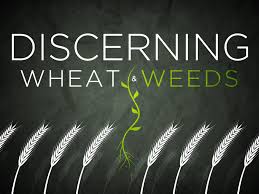 Sixteenth Sunday in Ordinary Time – Wis 12: 13, 16-19; Ps 86: 5-6, 9-10, 15-16; Rom 8: 26-27; Mt 13: 24-43
WHEAT AND WEEDS
Jesus, again, chooses parables to explain the Kingdom of Heaven.  One of them in today's Gospel is about wheat and weeds.  At times, I feel like a weed and other times like wheat, but Jesus is all merciful and and all just.  This morning at Vigils, we had a commentary by St. Ignatius of Antioch, which leads me to believe that we have a choice each day to discern with the grace of God and the love of others, of   becoming wheat; actually, being and living each moment the wheat we receive in the host at Mass.  Blessings of peace to you and your families, especially for those who are ill at this time.  God bless you, SK.
"…All things have an end, and two things, life and death, are side by side set before us, and each man will go to his own place. Just as there are two coinages, one of God and the other of the world, each with its own image, so unbelievers bear the image of this world, and those who have faith with love bear the image of God the Father through Jesus Christ. Unless we are ready through his power to die in the likeness of his passion, his life is not in us. (From the beginning of a letter to the Magenesians by Saint Ignatius of Antioch, bishop and martyr)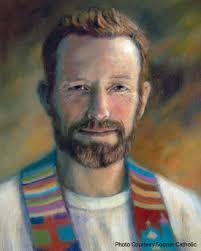 Father Stanley Rother, the Oklahoma-born martyr who served as a priest in Guatemala, will be beatified in Oklahoma City on Sept. 23, 2017.  Read more about Father Stanley from the Catholic News Agency.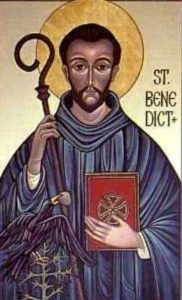 July 11, 2017 – St. Benedict of Nursia  – God our Father, you made St. Benedict an outstanding guide to teach us how to live in your service.  As we celebrate this great Solemnity, we pray for all Benedictines throughout the world and we pray for all families.
RITE FOR THE RECEPTION OF NOVICES – July 10, 2017 – At 5 pm, we formally received Sister Mercy Hoang, into the Novitiate, for one year of canonical study.  We opened the celebration with a prayer to St. Benedict.  Sister Mercy formally asked Prioress Hilda for the mercy of God and a sharing in our monastic way of life.  
From the Rule of St. Benedict, "If you are ready to give up your own will, once and for all, and armed with the strong and noble weapons of obedience to do battle for the true King, Christ the Lord…"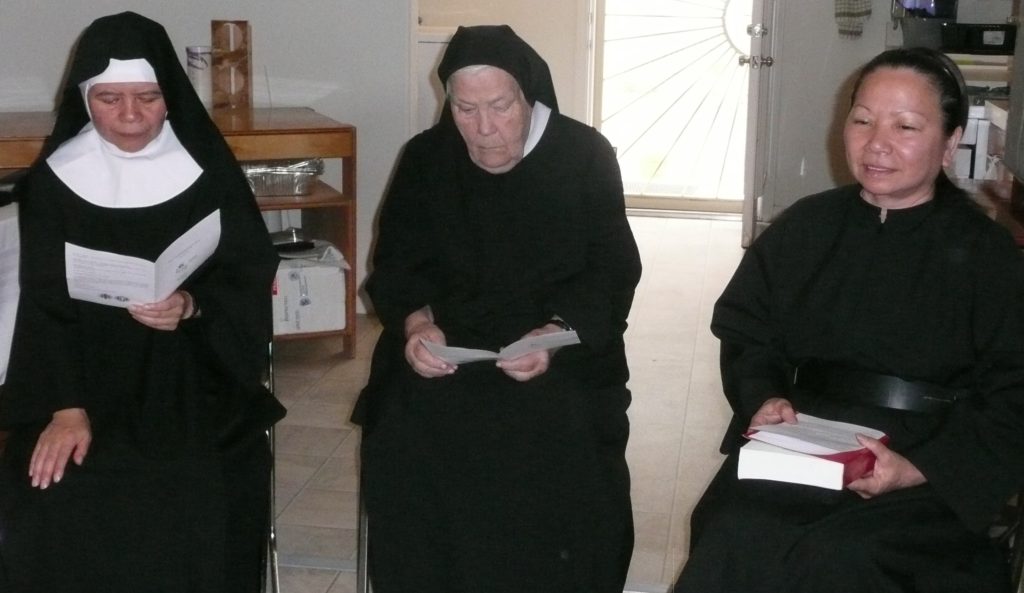 We are grateful to Father Jim Walker, Pastor, and all the parishioners of St. Mary and St. Rose of Lima Parishes.  They are kindly sponsoring a Raffle, for our community: "Northeast Shrines and Canada Tour Package for two, October 9-17, 2017.  As noted by Father Jim and Deacon Roger Garcia, "We have a great legacy in the saints who have lived on our soil.  For this reason, we will lead a nine-day North American tour from Washington, D.C, to Montreal and Toronto, then to Niagra Falls…"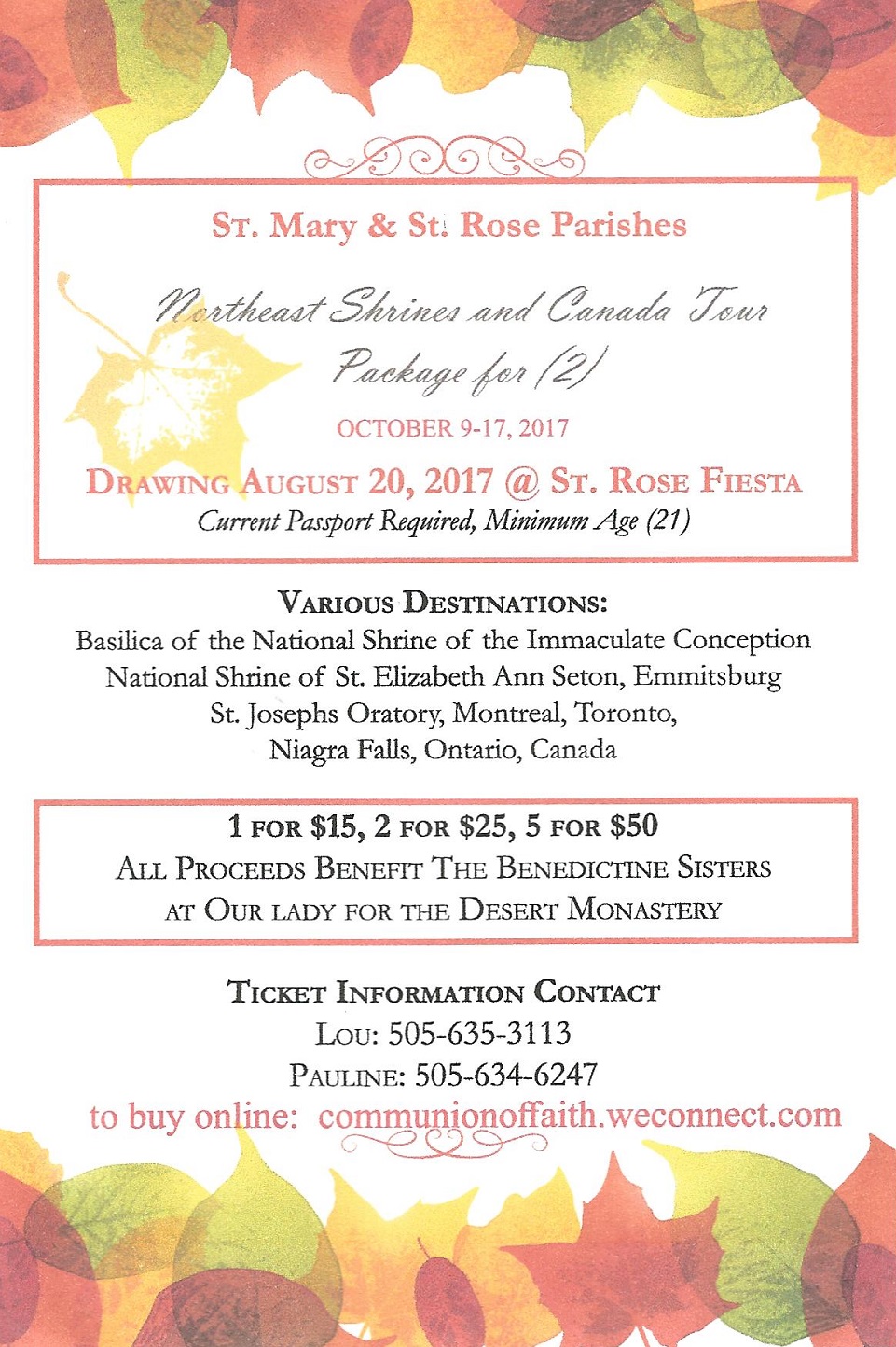 Click on "Raffle," for online access.
The Holy Father's prayer intentions for July 2017:    Lapsed Christians. – That our brothers and sisters who have strayed from the faith, through our prayer and witness to the Gospel, may rediscover the merciful closeness of the Lord and the beauty of the Christian life.
MISSION STATEMENT – The Monastery of Our Lady of the Desert is a monastic community of women in the Benedictine tradition.  We profess vows of stability, conversion of life and obedience.  Our primary mission is to seek God through a life of prayer, silence and solitude.  Our way of life frees us to give glory and praise to God, intercede through prayer for the needs of the world and hospitality.