Our last Ice Cream Social was in 2016.  We have partially completed a bigger Chapel (1800 sq. feet) for our Monastery at the St. Joseph Center and were able to afford a porch and made the decision to put a roof on it.  Now, the cost to complete the Chapel includes:
$2,000 – Connect the sewer; $5,000 – Radiant heat for Chapel floor; $8,000 – Plaster the outside Chapel; $15,000 – Assist with payment of materials
Print tickets to win a 10-day pilgrimage trip for two adults (age 21+) to the Holy Land, which includes airfare and accommodations to Haifa, Tiberias, Nazareth, Bethlehem and Jerusalem.  Need not be present to win.






Tickets are $20.00 each, if you purchase 5, you get one extra ticket FREE.  CALL 505-419-2938
Come join the fun!  You can use PayPal on our web or you can mail your tickets w/payment to:  Ice Cream Social 2019, Monastery of Our Lady of the Desert, PO Box 556, Blanco, NM 87412.  Thank you!
May 19, 2019 FIFTH SUNDAY OF EASTER. Readings:  Acts 14: 21-27; Ps 145: 8-9, 10-11, 12-13; Rv 21: 1-5a; Jn 13: 31-33a 34-35)
"Love one another," are the words I chose to contemplate this Sunday's Gospel in that there are no exceptions to these words.  Jesus did not say to love the one you get along with or love those that are far away.  Or maybe love the one that is compatible with one's goals, or the other who is different.  God puts before us those that need our love.  How is that expressed?  Look around you.  What support, what reinforcement can be given to the other?  Its challenging but there is always something good in the other person to love to remind us of Our Lord's love for us.  As a child once reminded me as he stretched out his arms, "Jesus loves me this much."  How far am I willing to stretch my ego to love?  – God bless all the students this past year, especially those who are graduating.  SK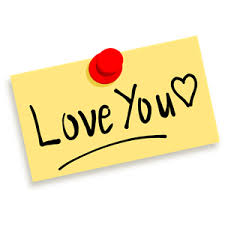 March 25, 2019 – Abbatial Blessing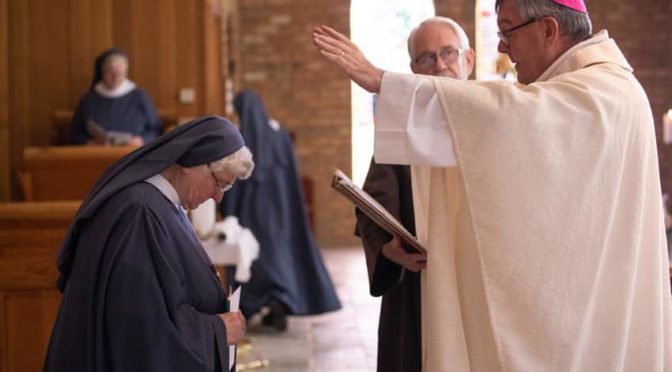 Mother Hilda Scott osb is receives an Abbatial Blessing from Bishop Brian Mascord. PHOTO: Daniel Hopper
Congratulations to Sister Hilda!  We are happy to announce from our Mother House that the nuns of Jamberoo Abbey ask you to please pray for Sr Hilda Scott who has been elected Abbess of their Benedictine community.  The Abbatial Blessing  took place on March 25, 2019, the Solemnity of the Annunciation of the Lord.
Pope Francis Monthly Intention for May 2019: The Church in Africa, a Seed of Unity – That the Church in Africa, through the commitment of its members, may be the seed of unity among her peoples and a sign of hope for this continent.
MISSION STATEMENT – The Monastery of Our Lady of the Desert is a monastic community of women in the Benedictine tradition.  We profess vows of stability, conversion of life and obedience.  Our primary mission,  is to seek God through a life of prayer, silence and solitude.  Our way of life frees us to give glory and praise to God, intercede through prayer for the needs of the world and hospitality.