FIFTH SUNDAY OF LENT – March 29, 2020  – Mass readings include Ez 37: 12-14; Ps 130: 1-2, 3-4, 5-6, 7-8; Rom 8: 8-11; Jn 11: 1-45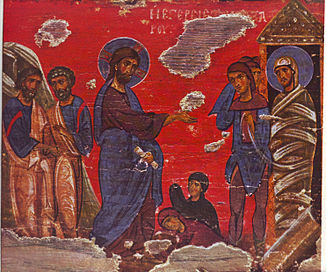 Jesus is the source of life as one reads the Gospel about the Resurrection of Lazarus.  Lazarus who had already been in the tomb, is told by Jesus to come out!  "The dead man came out, his feet and hands bound with strips of material, and a cloth over his face. Jesus said to them, 'Unbind him, let him go free.' Many of the Jews who had come to visit Mary, and had seen what he did, believed in Him." What are the areas of our unforgiveness, pitfalls, and any other bindings?  What hinders one's soul from becoming all that God created us to be? How can we come out of our current fears and doubts in these days?  Let us continue to armor with faith, trust and love. 
Thank you for the many calls we have received about our wellbeing.  We are safe, continuing to pray for the end of corona virus.  God bless you, SK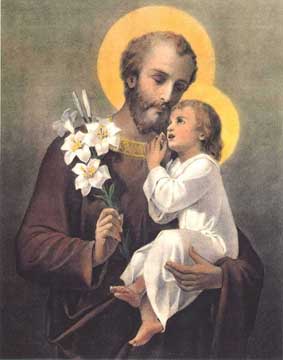 Oh, St. Joseph, whose protection is so great, so strong, so prompt before the throne of God. We place in you all our interests and desires.  Heal those who are sick with the  corona virus. Oh, St. Joseph, do assist us by your powerful intercession, and obtain for us from your divine Son all spiritual blessings, and good health through Jesus Christ, Our Lord and Savior.  Having engaged here below your heavenly power, we may offer our thanksgiving and homage to the most loving of Fathers. 
Pope's April 2020 prayer intention:  Freedom from Addiction
We pray that those suffering from addiction may be helped and accompanied.
Pope's March 2020 prayer intention: "For Catholics in China"
Pope Francis on Thursday released a video message accompanying his prayer intention for March, which this month is for: "The unity of Christians in China".  In his prayer intention for the month of March 2020, Pope Francis encourages Chinese Catholics to be "truly Christians" and "good citizens" who "promote the Gospel, but without engaging in proselytism."
The Pope also invites all people to pray "that the Church in China may persevere in its faithfulness to the Gospel and grow in unity."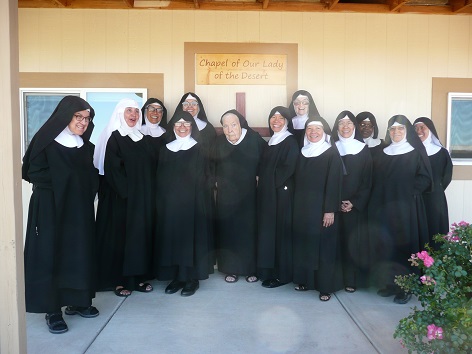 MISSION STATEMENT – The Monastery of Our Lady of the Desert is a monastic community of women in the Benedictine tradition.  We profess vows of stability, conversion of life and obedience.  Our primary mission,  is to seek God through a life of prayer, silence and solitude.  Our way of life frees us to give glory and praise to God, intercede through prayer for the needs of the world and hospitality.