Profession of Simple Monastic Vows of Sister Scholastica Nguyen December 6, 2016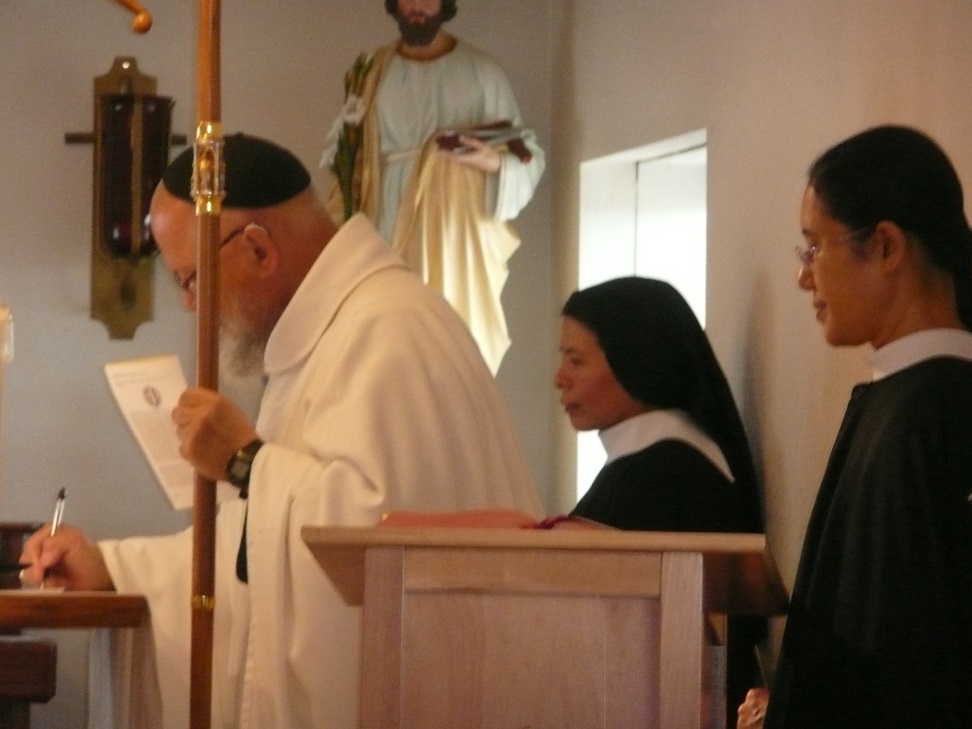 Following the Gospel of the Mass for the Blessed Virgin Mary, Sister Scholastica read the Chart of her Profession, promising Stability, Conversion of Life and Obedience according to the Rule of St. Benedict, and the Constitutions of the Abbey of the Presentation of the Lord in the Temple, for one year.  Abbot Philip Lawrence, from the Monastery of Christ in the Desert officiated the celebration.  Sister Scholastica, Sister Hilda and Abbot Philip go to the altar to sign the Profession of vows, which is left on the altar.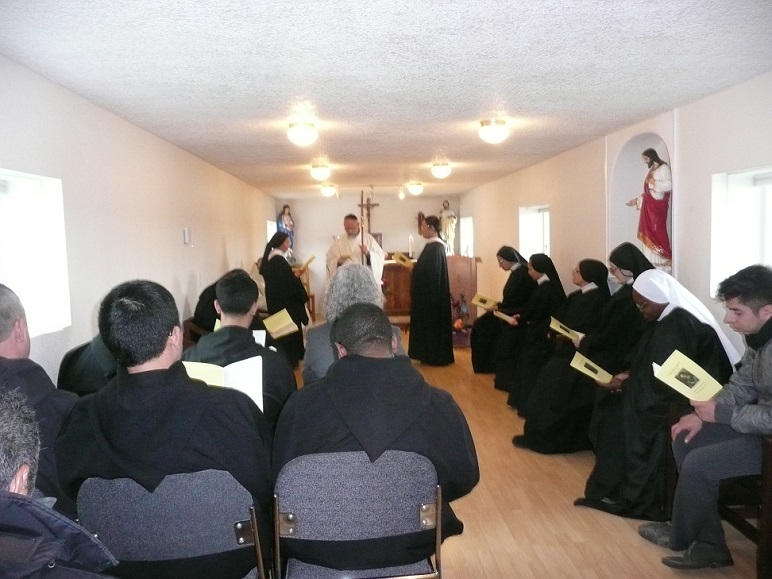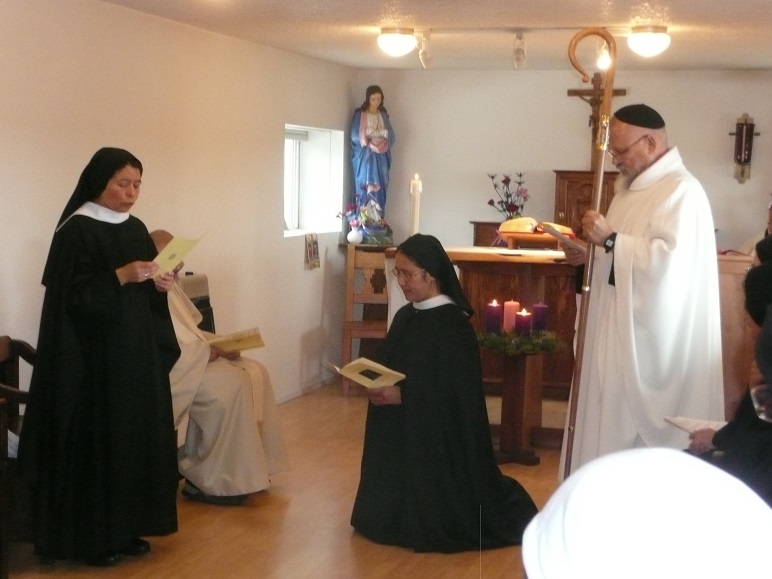 Sister Hilda reads:  "May Sister Scholastica continually ponder the Word of God as it comes to her in liturgy, Lectio and prayer, and in the sharing of the common life, and may she treasure that Word in her heart, as Mary did.  May His Word become of joy of her heart."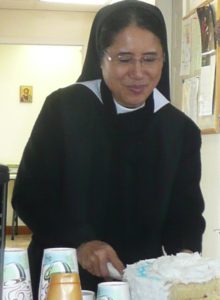 Sister Scholastic cuts a piece of cake for everyone!
SECOND SUNDAY OF ADVENT:  Is 11:1-10;  Ps 72:1-2,7-8,12-13,17; Rom 15:4-9;  Mt 3: 1-2
The readings for the 2nd Sunday of Advent remind me that waiting can be such a challenge.  You've heard of the story of waiting in line at the grocery store.  One of my friends told me that she had waited a long time to check out because of the long lines. So, while in line, my friend went over the grocery list and made sure she had purchased the requested items.  After 15 minutes, she was still waiting.  So, instead of getting more frustrated and angry, my friend decided to pray for each person in line.  Before you knew it, it was her turn to check out; however since she misplaced her credit card, and the clerk h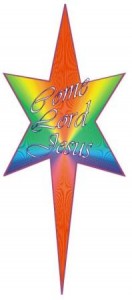 ad to get help since one of the items purchased did not have a price, she noticed the people waiting impatiently.  My friend just smiled at the people behind her, and wanted to shout, "Say a prayer, the waiting will not be long." We can all think of instances of waiting.  As we continue on our Advent journey, let us wait with hope.  From Psalm 27:13-14, "But I believe I shall enjoy the Lord's goodness in the land of the living.  WAIT for the Lord, take courage; be stouthearted, WAIT for the Lord!"  God bless you and each of your families with joy. SK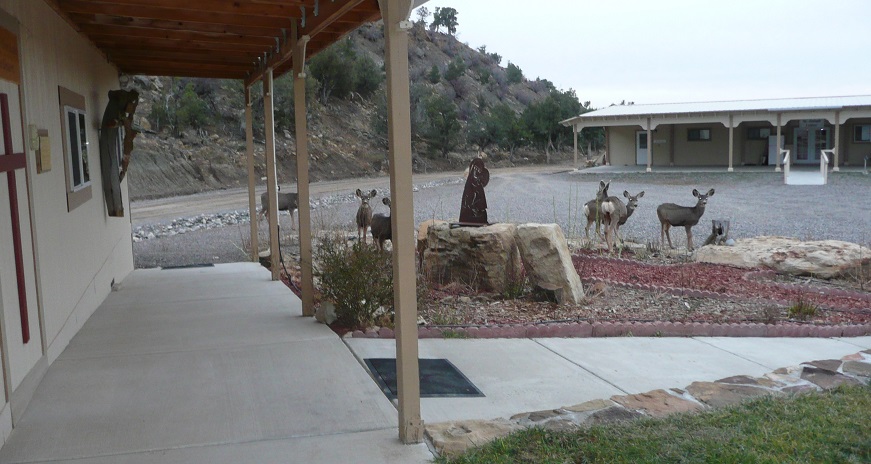 After the Divine Office of None, we had some visitors on November 26, 2016, in front of our Chapel.
Welcome our new Novice:  Sister Stephen Phiri, November 15, 2016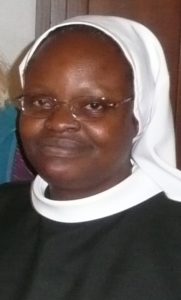 A Novice is a new Benedictine-in-training who has not yet made vows.  The novice-nun wears a white veil for two years.   Sister Stephen will be studying the vows of Obedience, Stability and Conversion; The Rule of St. Benedict, Psalms, Monastic History, and Prayer.  Please pray for her.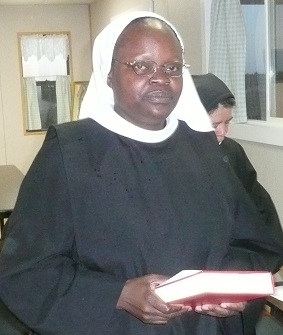 During the ceremony before she received her new name, she  was asked: "You have come here to seek God and Saint Benedict offers you his Rule to help you.  You have read it and you know what it asks.  You are free now to accept it or to choose some other way." Dailesi willingly received the Rule of St. Benedict.
The Holy Father's prayer intentions for December 2016                  
Universal: End to Child-Soldiers:  That the scandal of child-soldiers may be eliminated the world over.                                         Evangelization: Europe: That the peoples of Europe may rediscover the beauty, goodness, and truth of the Gospel which gives joy and hope to life.
CHRISTMAS CANDLES – We've begun to receive many orders for our Christmas candles.  Its never too late to order!  Click on Santo Niño Gift shop or call us at 505-419-2938.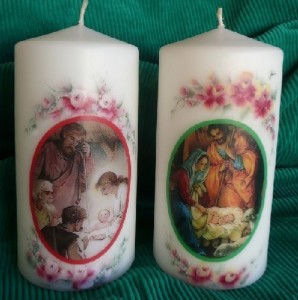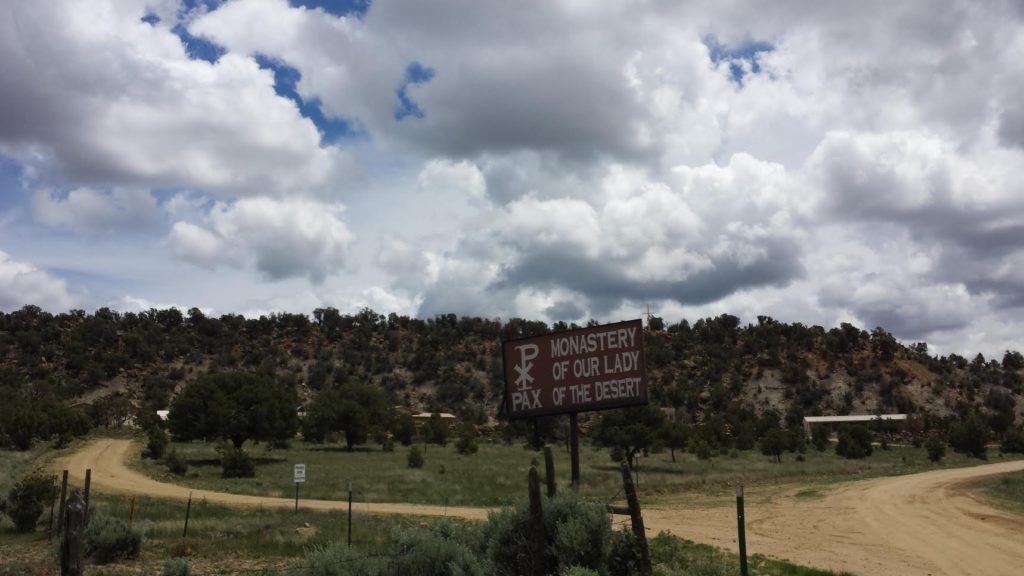 Recent view of our monastery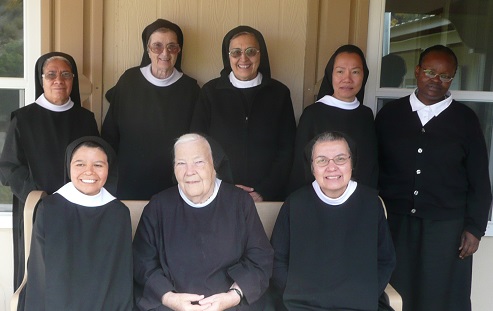 MISSION STATEMENT – The Monastery of Our Lady of the Desert is a monastic community of women in the Benedictine tradition.  We profess vows of stability, conversion of life and obedience.  Our primary mission is to seek God through a life of prayer, silence and solitude.  Our way of life frees us to give glory and praise to God, intercede through prayer for the needs of the world and hospitality.