NOV 19, 2017 – THIRTY-THIRD SUNDAY IN ORDINARY TIME – Prv 31: 10-13, 19-20, 30-31; Ps 128: 1-2, 3, 4-5; 1Thes 5: 1-6; Mt 25: 14-30
…'Master, I knew you were a demanding person,
harvesting where you did not plant
and gathering where you did not scatter;
so out of fear I went off and buried your talent in the ground'…
The comment from the third servant appears to be one of self interest and he appears to be afraid of what his master would think if he took a chance to take any type of endeavor with the talent.  Also, he may have wondered, 'Why take the trouble?'  Maybe there was a fear of risk?  What do we do with the gifts God has given us?  I know that the 'talent,' in the Gospel refers to money, but we can think about the skills and maybe our abilities that God gives us and to really think of how we use them.  We are a gift to God, how can be be a gift to the other?    SK
November 19, 2017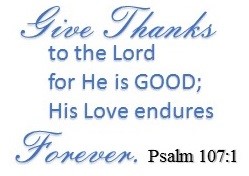 Dear Friends,
PAX CHRISTI. On behalf of all the sisters of the Monastery of Our Lady of the Desert, we are grateful and appreciate all of you who support our community in so many ways. To mention a few:
Those who hold us in prayer
The many visitors and guests
Our neighbors
Those who ask for prayers by telephone or via Internet
For those who gift us with food and flowers
Those who maintain our garbage bins
For those who fill our propane tanks
The volunteers who always help us with a smile
The physicians volunteer their service
US Post Offices
The workers who help keep up the maintenance of our buildings         For the many gift donations
For those who forgive us for whatever wrong we do
To those who encourage us in our monastic way of life
We ask God to bless all our Chaplains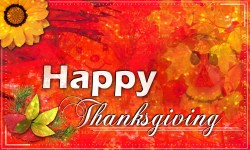 During the upcoming Holy Days of November and December, we hold you and your dear ones in our prayers. "May the God of hope fill you with all joy and peace as you trust in Him, so that you may overflow with hope by the power of the Holy Spirit." (Romans 15:13)                                                                                                                                                         Thank you and God bless you!
Sister Hilda Tuyuc, OSB, Prioress
The Holy Father's prayer intentions for November 2017:
Christians in Asia – That Christians in Asia, bearing witness to the Gospel in word and deed, may promote dialogue, peace, and mutual understanding, especially with those of other religions.

MISSION STATEMENT – The Monastery of Our Lady of the Desert is a monastic community of women in the Benedictine tradition.  We profess vows of stability, conversion of life and obedience.  Our primary mission is to seek God through a life of prayer, silence and solitude.  Our way of life frees us to give glory and praise to God, intercede through prayer for the needs of the world and hospitality.