January 6, 2019 – EPIPHANY, Solemnity.  Readings:  Is 60: 1-6; Ps 72: 1-2, 7-8, 10-11, 12-13; Eph 3: 2-3a, 5-6; Mt 2: 1-12
In Isaiah, "Arise, shine; for your light has come, and the glory of the LORD has risen upon you…Nations shall come to your light and kings to the brightness of your dawn.  Lift up your eyes and look around; they all gather together, they come to you; your sons shall come from far away, and your daughters shall be carried on their nurses' arms."  This does predict not only the coming of the kings from distant lands, but it is also an encouragement for us to bless those around us.  How well do I get along with others around me?  The Rule of St. Benedict in Chapter 72, "Let them prefer nothing whatever to Christ and may He lead us all together to life everlasting."  May we shine inside this 2019 with the light of Christ, making a difference with the other.  God bless you, SK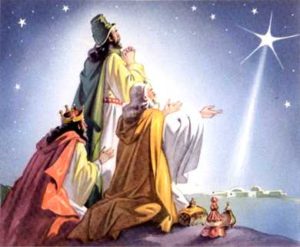 On behalf of our Prioress Hilda, we wish you a Blessed Christmas season, one of many graces for you and your families.  God bless you with peace and good health.
Christmas Eve, December 24, 2018 – Our Sister Maria has entered the first stage of Transfer for the probationary period of eighteen months.  Please pray for her.  She is a delight and brings many gifts to our community.  During the ceremony, Sister Maria asks for, "The mercy of God and a sharing in your community."  Prioress Hilda responds, "You have come here to seek God and Saint Benedict offers you his Rule to help you…"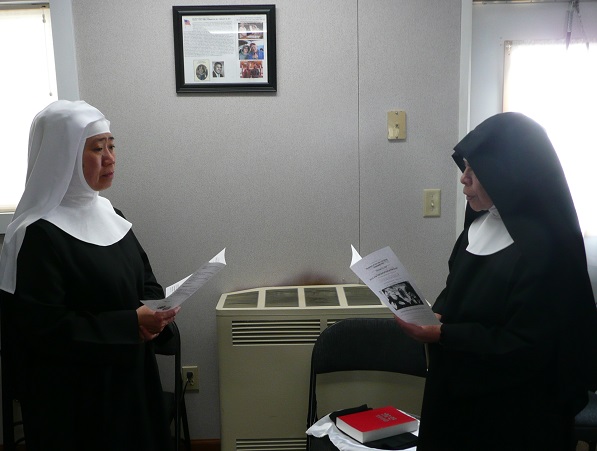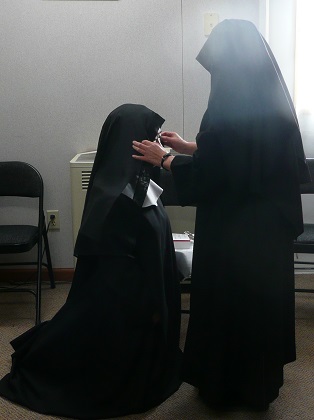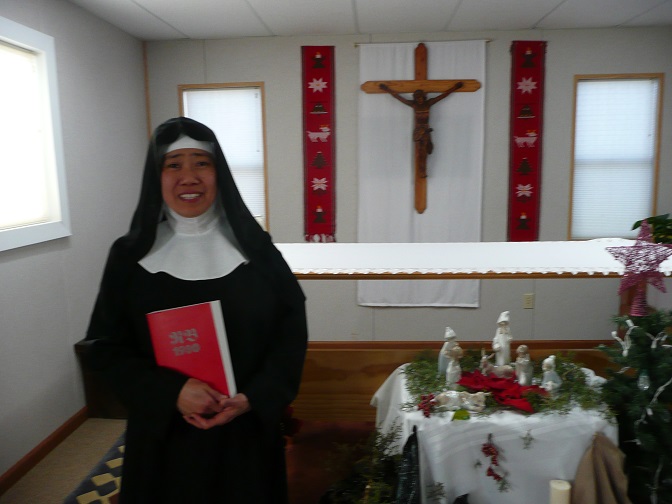 Pope Francis Monthly Intention for January 2019:  Young People and the Example of Mary – That young people, especially in Latin America, follow the example of Mary and respond to the call of the Lord to communicate the joy of the Gospel to the world.
MISSION STATEMENT – The Monastery of Our Lady of the Desert is a monastic community of women in the Benedictine tradition.  We profess vows of stability, conversion of life and obedience.  Our primary mission is to seek God through a life of prayer, silence and solitude.  Our way of life frees us to give glory and praise to God, intercede through prayer for the needs of the world and hospitality.