January 15, 2017 – 2nd Sunday in Ordinary Time
Is 49: 3, 5-6; Ps 40: 2,4, 7-8, 8-9, 10; 1Cor 1:1-3; Jn 1: 29-34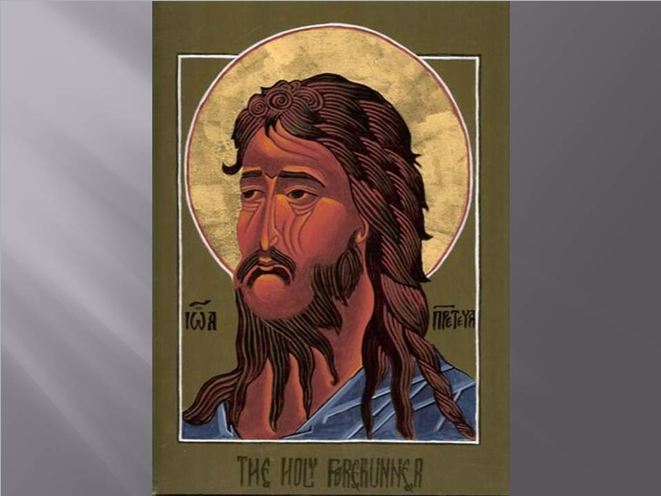 We read in Sunday's Gospel that "John the Baptist saw Jesus coming toward him and said, 'Behold, the Lamb of God, who takes away the sin of the world.  He is the one of whom I said, 'A man is coming after me who ranks ahead of me because he existed before me.'
I did not know him, but the reason why I came baptizing with water
was that he might be made known to Israel.'"
How interesting that John the Baptist was called to be a prophet.  He is the voice and Jesus is the "Word."  How well this ties in with the Psalm for today, "Here I am, Lord; I come to do your will."  I can't imagine how John felt when Jesus came up to him to be baptized, but John did know it was Jesus he knew that 'On whomever you see the Spirit come down and remain, he is the one who will baptize with the Holy Spirit.'   We ask God to bless each of your families this week especially as we begin a new season liturgically, Ordinary Time.   We keep you in our prayers!  SK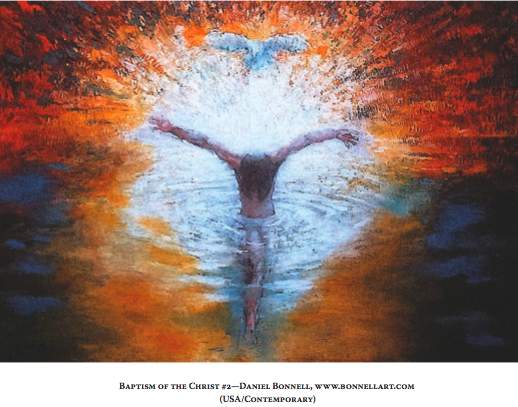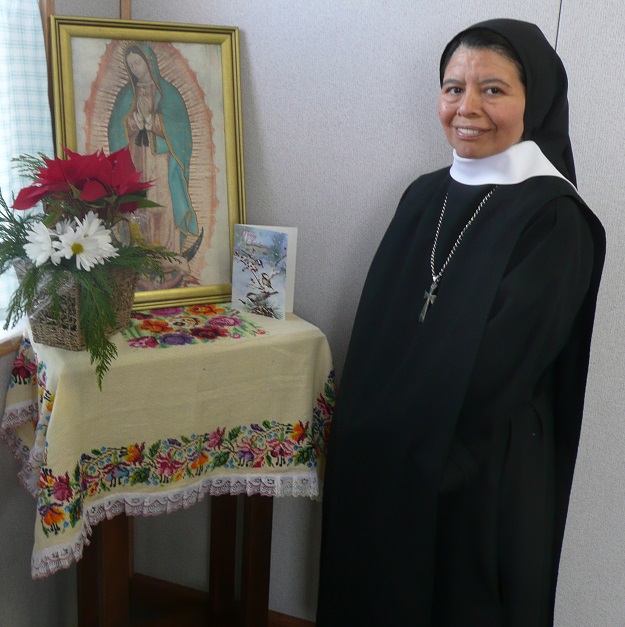 Effective January 1, 2017, Sister Hilda Tuyuc, was appointed Prioress of our community, a blessing by Abbess Mary Barnes,  of the Benedictine Abbey, Jamberoo, Australia.  Sister Benedicta Serna, will be relieved of her position as Prioress, so that she can have time and space to recuperate.  We are very grateful for the service that Sister Benedicta has provided over the last eleven years.
In 1986, former Sister Hilda entered the Missionaries of the Eucharist in Guatemala and spent ten years doing missionary work.  During that time, she met Benedictine monks in Guatemala, and knew she wanted to be one of them, but there were no Benedictine nuns in Guatemala.  When she found Benedictines in New Mexico, USA, she wrote asking the community to give her an opportunity to visit.  They said yes.  The American Embassy made it very difficult for her to obtain a Visa; not until Sister Julianne Allen, former Superior of the Monastery of Our Lady of the Desert and Father Christian Leisy, from the Monastery of Christ in the Desert went to Guatemala and helped her obtain the Visa in 1998.
Prioress Hilda quotes from the Rule of St. Benedict, that, "Our life in the monastery is 'ora et labora'.  We gather to pray the Divine Office seven times a day with daily Mass."   As any monastery, we have a schedule that allows us to spend time doing lectio divina, individual study, and recreation.  Since building a monastery, everything here is small like our Chapel, Guesthouse, etc.  Guests are usually happy to spend time at the monastery.  Our life in here in Gobernador is very simple like Bethlehem or Nazareth at the time of Jesus.  I am very grateful to God and to the community for allowing me to be a part of this monastic journey.  May God be glorified in everything."
We ask for your prayers for our community as we begin a New Year of transition!
The Holy Father's prayer intentions for January 2017:

           
Christian Unity – That all Christians may be faithful to the Lord's teaching by striving with prayer and fraternal charity to restore ecclesial communion and by collaborating to meet the challenges facing humanity.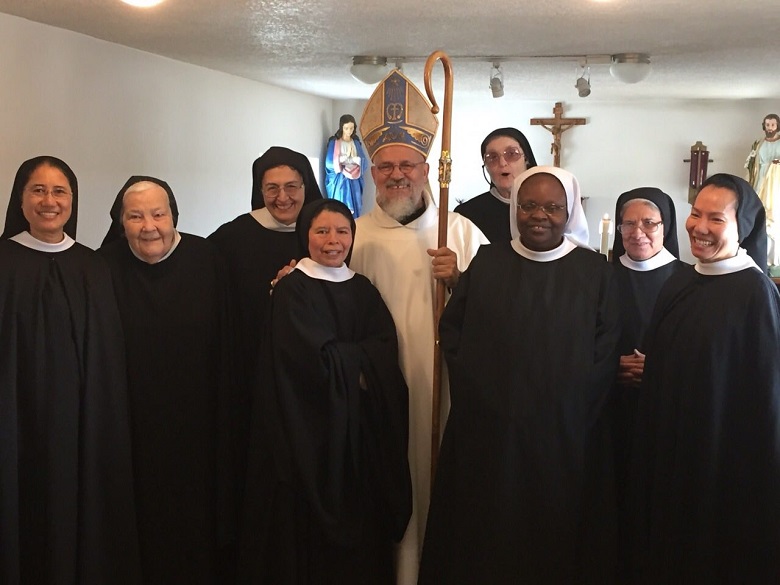 Picture taken on December 6, 2016, (Left to Right) Sister Frances, Sister Julianne, Sister Kateri, Mother Hilda, Abbot Philip, Sister Mary, Sister Stephen, Sister Guadalupe and Sister Agnes Le
 MISSION STATEMENT – The Monastery of Our Lady of the Desert is a monastic community of women in the Benedictine tradition.  We profess vows of stability, conversion of life and obedience.  Our primary mission is to seek God through a life of prayer, silence and solitude.  Our way of life frees us to give glory and praise to God, intercede through prayer for the needs of the world and hospitality.