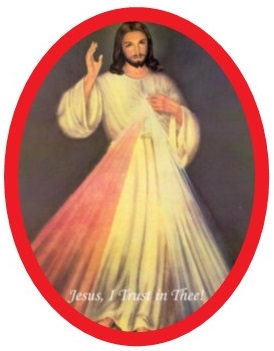 APRIL 23, 2017 –  2ND SUNDAY OF EASTER (SUNDAY OF DIVINE MERCY:  Acts 2: 42-47; Ps 118: 2-4, 13-15, 22-24; 1Pt 1: 3-9; Jn 20: 19-31
"'Jesus came and stood in their midst and said to them, "Peace be with you.'"
I remember from the Hippie era, giving a peace sign, which represented a popular fad of love for me.   Most people would use their index and middle finger, forming a "V".  You'd see the peace symbol everywhere, in jewelry, especially.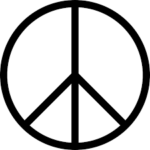 What is peace?  Its freedom from trouble, its calm and quiet, its an end to war.  The peace that Christ speaks to us this week, is much deeper.  I see it as trusting God in our circumstances, and not being afraid but accepting God's will in our lives more sincerely.  It is finding a better way to communicate with others in harmony.  It is accepting ourselves as God has created us.
We pray for you often, may each of your families be blessed with God's peace.  SK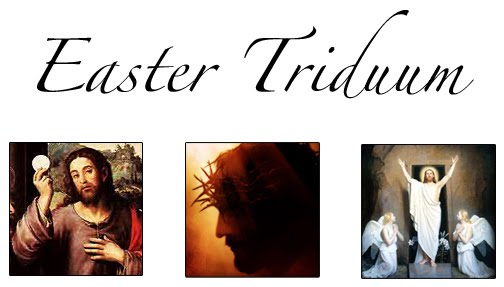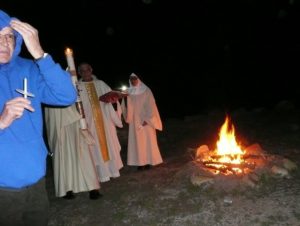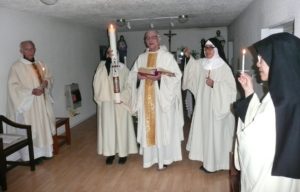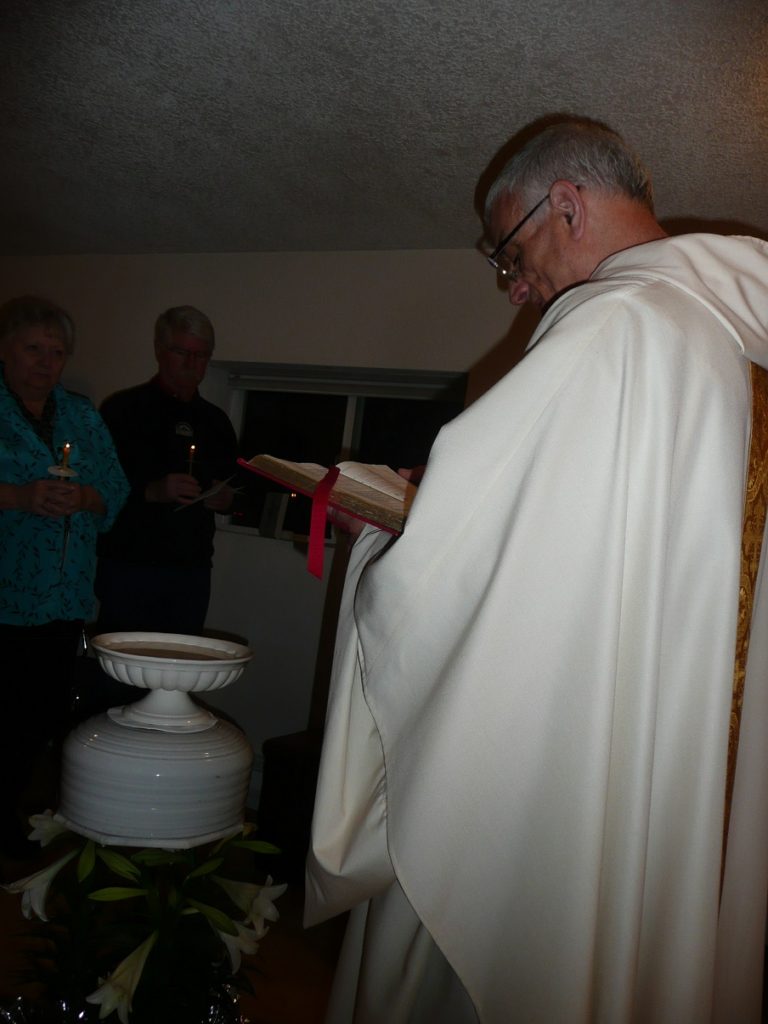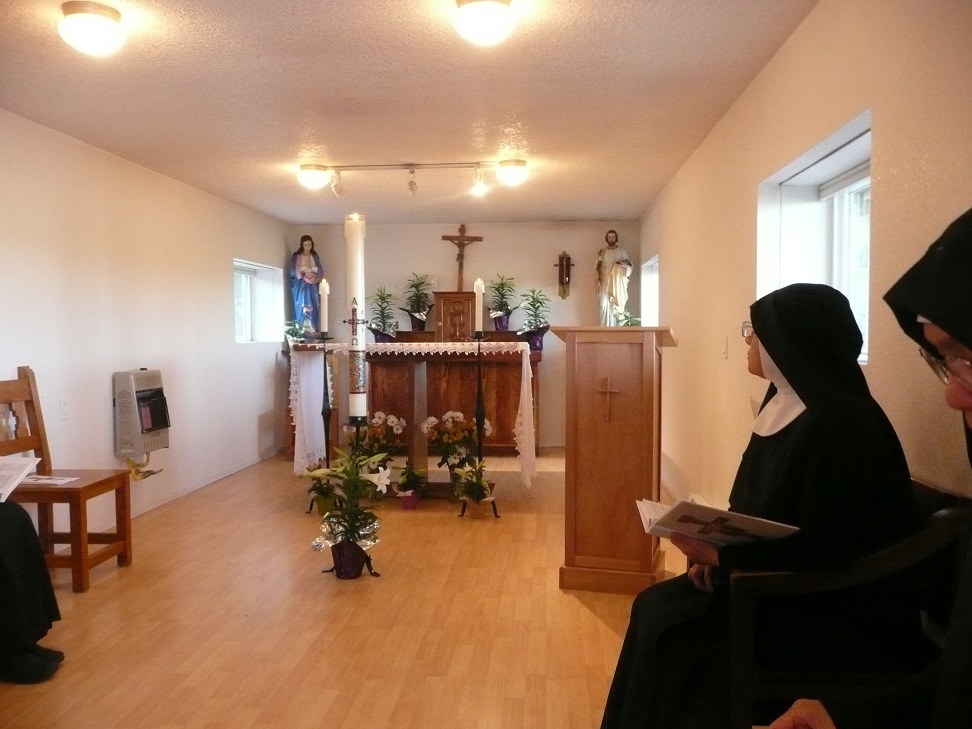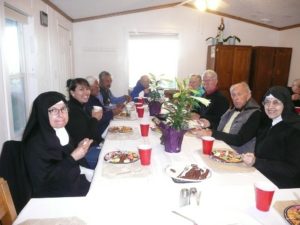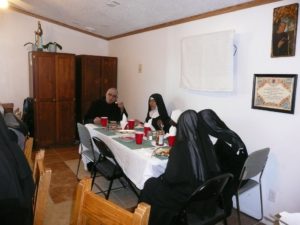 The Holy Father's prayer intentions for April 2017:        Young People – That young people may respond generously to their vocations and seriously consider offering themselves to God in the priesthood or consecrated life.
MISSION STATEMENT – The Monastery of Our Lady of the Desert is a monastic community of women in the Benedictine tradition.  We profess vows of stability, conversion of life and obedience.  Our primary mission is to seek God through a life of prayer, silence and solitude.  Our way of life frees us to give glory and praise to God, intercede through prayer for the needs of the world and hospitality.