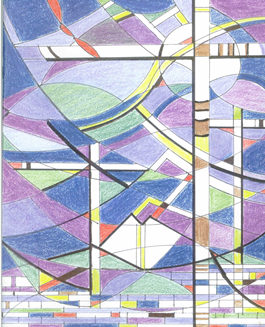 Easter Triduum  – 2015 
Holy Week is the week before Easter and the final week of Lent and begins with Passion Sunday and ends with Holy Saturday, the day before Easter Sunday.  Holy Week includes the Triduum:  Holy Thursday and Good Friday, and Holy Saturday.   The Triduum is one of the most sacred days that are the source of all other events in the Church's life of prayer.  Please know that we will be united with you in prayer!  Come join the sisters for a monastic experience of the Triduum.  Guest rooms are still available.  
May you have a blessed Holy Week!

Mother Benedicta Serna, OSB, Prioress
Thursday of the Lord's Supper – April 2
6:30 pm           Mass of the Lord's Supper  with Washing of the Feet and  Adoration until 8:30 pm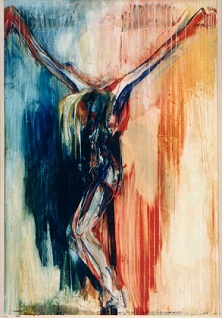 Friday of the Passion of the Lord – April 3
2:00 pm           STATIONS OF THE CROSS
                                                                   3:00 pm           GOOD FRIDAY LITURGY – In keeping with the Liturgy we end in                                                        silence; quiet prayer in Chapel is welcomed.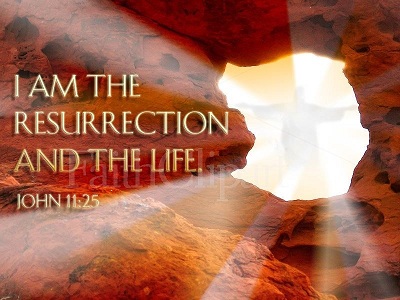 The Resurrection of the Lord Easter Sunday
4:00 am           EASTER VIGIL/MASS/Breakfast
                                                              5:30 pm           Vespers
Monday & Tuesday in the Octave of Easter
7:00 am           Lauds/Mass
5:30 pm           Vespers
March 14, 2015 – 4rd Sunday of Lent – 2 Chronicles 36:14-16, 19-23  •  Psalm 136:1–6  • Ephesians 2:4-10 • John 3:14-21
"Jesus said to Nicodemus 'The Son of Man must be lifted up as Moses lifted up the serpent in the desert, so that everyone who believes may have eternal life in him.  Yes, God loved the world so much that he gave his only Son, so that everyone who believes in him may not be lost but may have eternal life…'"
Who was Nicodemus?  After a little research, I learned that he is mentioned only in the 4th Gospel of John, was a Pharisee and a leader of the Jewish people, and member of the high court Sanhedrin in Jerusalem.  And yet, this man stood up for Jesus when the Pharisees were conspiring against him: Nicodemus, who had gone to Jesus earlier asked, "Does our law condemn a man without first hearing him to find out what he has been doing?" (John 7:50-51).  Nicodemus was questioning what he believed in.  Another remarkable reading we have from Scripture is that Nicodemus helped Joseph of Arimathea take Jesus' body down from the cross and lay it in a tomb, at great risk to his safety and reputation.
Most likely Nicodemus was well to do financially, but was also intelligent and inquisitive about Jesus.  It seems he even questioned his own Pharisees.  It took courage for him to ask Jesus questions and get the answers directly from Jesus.  It was a slow conversion but as he helped bury Jesus, he respect him and made sure he had a proper burial.
As we contemplate during this 4th week of Lent, we come closer to the TRIDUUM.  May we be more open to faith and not be afraid of believing in Jesus, our Savior, our God.  And when we are discouraged or question our beliefs, let us ask God to help us through these struggles.  Know that we keep you in our prayers always.  SK
Prayer for a Fruitful Lent
Holy Spirit, lead me into the forty days of Lent as you led Jesus into the desert to confront Satan.  Be with me as I confront my own temptations and my failures to live out the promises of my Baptism.  Give me insight and courage to that I can face the truth about myself and turn back to God in fidelity to the gospel.  I ask this in the name of Jesus, my Lord and Savior. Amen.  (from Living Faith, Daily Catholic Devotions for Jan/Feb/Mar)
DAILY REFLECTIONS (click)
Consecrated Life – As most of you know, Pope Francis declared that a Year of Consecrated Life be celebrated throughout the world, beginning on the First Sunday of Advent, November 30, 2014. It will close on the World Day of Consecrated Life, February 2, 2016.
We pray for all those who are discerning their vocation in life, particularly those whom the Lord is calling to consecrated life. May they be given the wisdom to hear God's call and the courage to respond generously.
MISSION STATEMENT
The Monastery of Our Lady of the Desert is a monastic community of women in the Benedictine tradition.  We profess vows of stability, conversion of life and obedience.  Our primary mission is to seek God through a life of prayer, silence and solitude.  Our way of life frees us to give glory and praise to God, intercede through prayer for the needs of the world and hospitality.