TWELFTH SUNDAY IN ORDINARY TIME – Jer 20: 10-13; Ps 69: 8-10, 14,17, 33-35; Rom 5: 12-15; Mt 10: 26-33
"Yet not one of them falls to the ground without your Father's knowledge.
Even all the hairs of your head are counted.
So do not be afraid; you are worth more than many sparrows."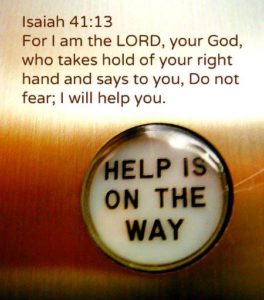 I never stop to really think about how hairs are on my head; actually, I do know the hairs on my heard are almost all white.  The consolation of not being afraid strikes me of a God who really cares about us.  But why do those fears attack us?  Why do I fear about the future, about the past, about my actions, family concerns, etc.  We must stop, look and listen to the good intuitions that come our way, listen to those that love us.  Most of all God loves us and we must act on that, truly knowing that our fears can turn to hope and more faith.  May the graces of Our Lord bless you with continued peace.   God bless you!  SK
The Priestly Ordination of John Cormack, June 24, 2016, took place at the Sacred Heart Cathedral, Gallup Diocese.  His Excellency Bishop James S. Wall presided.  Five of our sisters were able to attend the festivities and it was very special to see so many clergy and sisters represented.  The highlight was watching Father John giving his first blessings.  The ceremony was well attended and we ask through the intercession of John the Baptist to guide him and all priests in the service of God's people.
 We are grateful to Father Jim Walker, Pastor, and all the parishioners of St. Mary and St. Rose of Lima Parishes.  They are kindly sponsoring a Raffle, for our community: "Northeast Shrines and Canada Tour Package for two, October 9-17, 2017.  As noted by Father Jim and Deacon Roger Garcia, "We have a great legacy in the saints who have lived on our soil.  For this reason, we will lead a nine-day North American tour from Washington, D.C, to Montreal and Toronto, then to Niagra Falls…"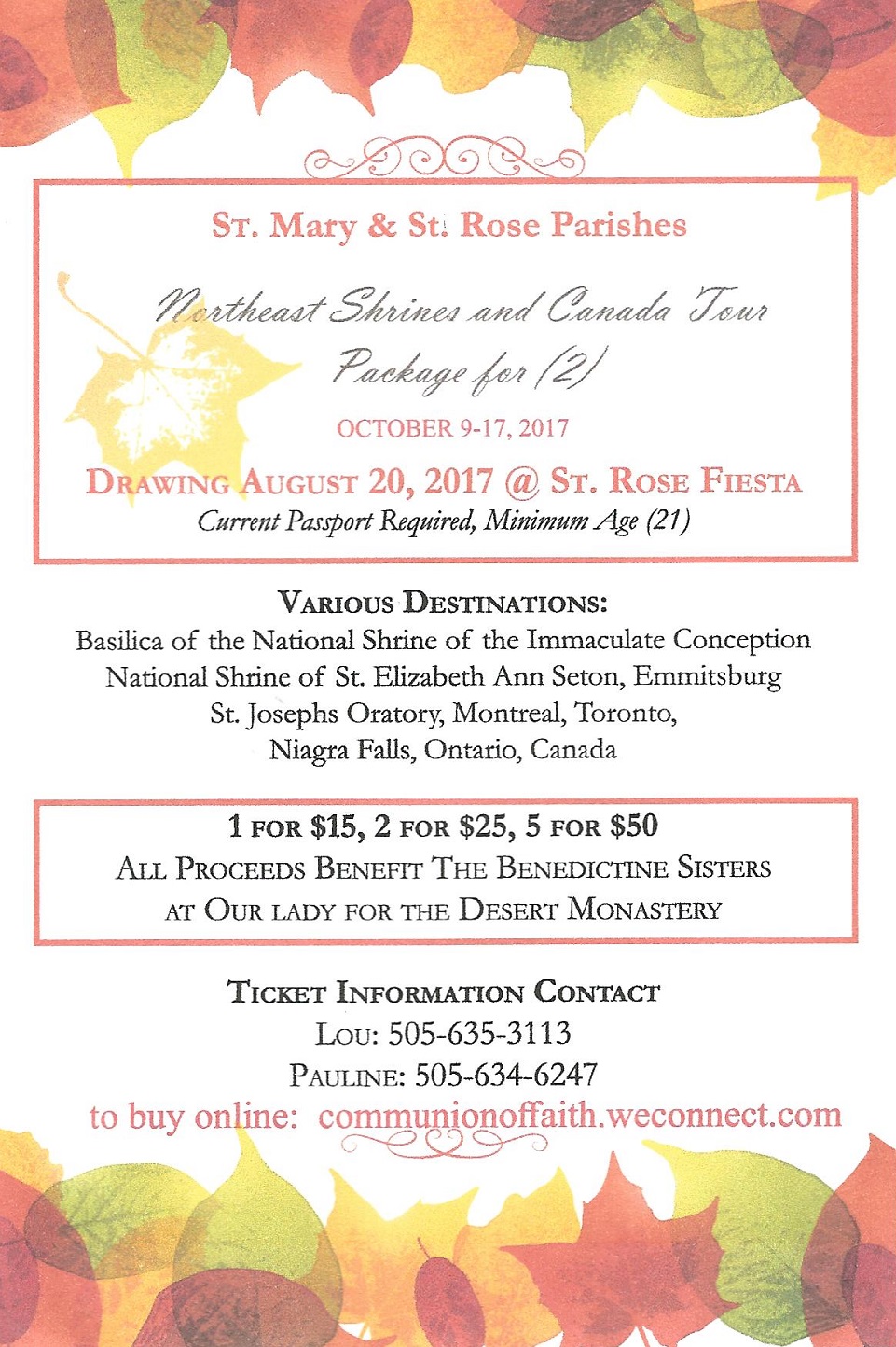 Click on "Raffle," for online access.
The Holy Father's prayer intentions for June 2017:     That national leaders may firmly commit themselves to ending the arms trade, which victimizes so many innocent people.
MISSION STATEMENT – The Monastery of Our Lady of the Desert is a monastic community of women in the Benedictine tradition.  We profess vows of stability, conversion of life and obedience.  Our primary mission is to seek God through a life of prayer, silence and solitude.  Our way of life frees us to give glory and praise to God, intercede through prayer for the needs of the world and hospitality.