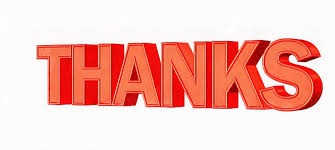 OCTOBER 13, 2019 – TWENTY-EIGHTH SUNDAY IN ORDINARY TIME- Readings for Mass:  2 Kgs 5:14-17; Ps 98: 1, 2-3, 3-4; 2  Tm 2: 8-13: Lk 17: 11-19
..."As they were going they were cleansed.  And one of them, realizing he had been healed, returned , glorifying god in a loud voice, and he fell at the feet of Jesus and THANKED him…"
Growing up my father taught me at a young age to say, "Please and Thank you."  Every day he would tell my mother, "Thank you," for the meal prepared.  I never knew as a small child that I would not outgrow these words.  Depending on the circumstances, many times those little words are forgotten, and one takes advantage of a favor said or done.  Even when it is not a favor, it becomes out of love that we thank the other.   One of my friends used to say, "Don't thank me, I am just doing my job."  There again, the person who is being thanked should accept with love.  It is not only polite but shows gratitude.  Have you thanked someone today?  God bless you during this fall season.  Here in Gobernador, there is a chill in the early morning.  SK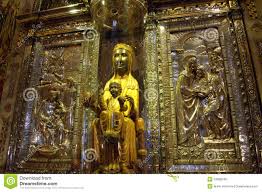 September 16-22, 2019 – Our Prioress, Sister Hilda and SubPrioress, Sister Kateri, were invited to attend the English Provincial Chapter of the Subiaco Cassinese Congregation, September 16-22, 2019, in Spain, at the Abbey of Montserrat. For those of you who would like more information visit, feel free to click Wikipedia.  This is the first time either sister had attended such a meeting.  The sisters gave a report about our monastery to the abbots and delegates from various abbeys and monasteries.  It was very interesting to have as a speaker, Sister Scholasticka Haring, OSB, (canon lawyer from Germany) speak to the group of a recent Vatican document, entitled "Cor Orans." on women's contemplative life.  – Included with the meetings was the daily Liturgy, Vespers and Compline.  One of the highlights of Monserrat Abbey is the image of our Blessed Virgin Mary, Lady of Monserrat, Patron of Calonia, It is believed to have been carved in Jerusalem 12 century.
O God, Giver of all good things, who choose Montserrat as a glorious Shrine for the Mother of thy only begotten Son, and through her intercession there hast granted favors without number to those who sought them there: bow down thine ears now to our petitions as we kneel and pray before Her image. Thou Who lives and reigns forever and ever, Amen. 
March 25, 2019 – Abbatial Blessing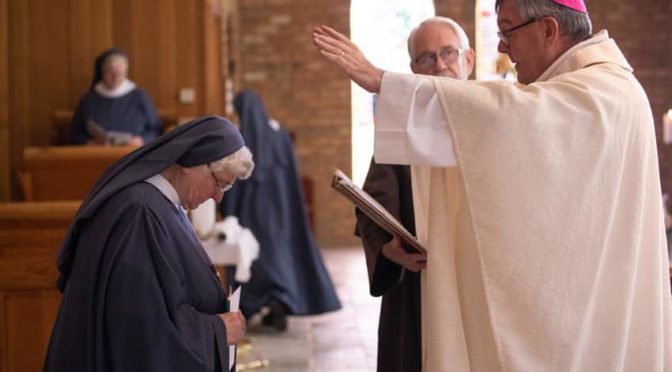 Mother Hilda Scott osb receives an Abbatial Blessing from Bishop Brian Mascord. PHOTO: Daniel Hopper
Congratulations to Sister Hilda!  We are happy to announce from our Mother House that the nuns of Jamberoo Abbey ask you to please pray for Sr Hilda Scott who has been elected Abbess of their Benedictine community.  The Abbatial Blessing  took place on March 25, 2019, the Solemnity of the Annunciation of the Lord.
Pope Francis Monthly Intention for October 2019 – A Missionary "Spring" in the Church:  That the breath of the Holy Spirit engender a new missionary "spring" in the Church.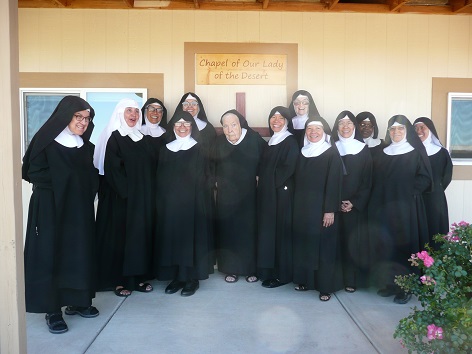 MISSION STATEMENT – The Monastery of Our Lady of the Desert is a monastic community of women in the Benedictine tradition.  We profess vows of stability, conversion of life and obedience.  Our primary mission,  is to seek God through a life of prayer, silence and solitude.  Our way of life frees us to give glory and praise to God, intercede through prayer for the needs of the world and hospitality.